Youth Star Awards
Due to the success of the first Youth Star Awards competition, The Enkalon Foundation and Live UnLtd are delighted to announce the next round of competition dates, to inspire young social entrepreneurs of the Antrim borough area.
Friday / 15 February 2013 3:05pm
Claire Cawley, Administrator of the Enkalon Foundation comments ' The Trustees were so delighted with the level of projects that came through the first round and the dedication of young people to help improve their community, that it was unanimously decided to run the competition several times a year.'  
Award winners from the first competition are Richard, age 20 who is creating an educational DVD resource to address cyber bullying; Jack, age 16 whose project is to promote alternative adventure activities in the area to encourage participation from families and the wider community; and Roisin, age 16 who is establishing a junior cycle club in Randalstown to enhance community cohesion and promote an active lifestyle amongst young people. 
Ashley Whittley, Development Manager for Live UnLtd says 'We are delighted to continue to work with the Enkalon Foundation to support young people who are clearly passionate about issues in the Antrim borough area and I would encourage young people to get involved and submit their ideas for this competition round'.
If you are aged between 11 and 21 years, have an idea that could benefit your area, could use one-to-one support and a cash Award of up to £1,500 to get it started, then we want to hear from you.  In this competition round we are particularly interested in the 11-15 age group, however all applications submitted will be considered.
For further information and competition details, contact Claire Cawley, the Enkalon Foundation on 077 4064 1166 or email [email protected]; or contact Ashley Whittley, Live UnLtd on 075 4593 3823 or email [email protected]. Applications can be downloaded from www.liveunltd.com/youthstarawards and www.enkalonfoundation.org. Applications must be submitted by 5pm on Friday 29 March 2013.
Photo from left to right: Peter Dalton (Enkalon Foundation Trustee), Jack Gilbert, Richard Paine, Roisin Kelly (award winners) and Ashley Whittley (Live UnLtd).
ENDS For media enquiries regarding the Youth Star Awards, please contact Claire Cawley at Enkalon Foundation on 077 4064 1166 or Ashley Whittley at the UnLtd Belfast office on 075 4593 3823.  
Last updated 7 years 5 months ago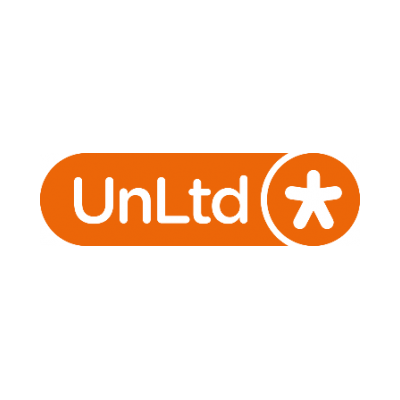 UnLtd - The Foundation for Social Entrepreneurs
UnLtd
City East Business Centre
Belfast
BT4 1GW
United Kingdom