Young people launch Commissioner's 2012/13 Participation Awards for International Youth Day
Search on for public bodies in Northern Ireland to showcase how they involve young people.
Thursday / 16 August 2012 4:06pm
TO coincide with International Youth Day, on Monday nine young people launched the Northern Ireland Commissioner for Children and Young People's Participation Awards 2012/13.
Children's Commissioner, Patricia Lewsley-Mooney established the awards to recognise and celebrate the participation and active engagement of young people in public life. They are open to all government departments, arm's length bodies and other public sector organisations.
"This is the second year of the Participation Awards, last year was a huge success and we want to build on this to increase awareness of the importance of involving young people in decisions that affect them," said Mrs Lewsley-Mooney.
"So many laws and decisions affect the lives of young people. It is important that they are involved at an early stage to make sure these decisions are designed, delivered and evaluated on actual rather than presumed needs," she said.
Mrs Lewsley-Mooney continued: "To celebrate International Youth Day, it is fitting that these awards have been launched by young people."
"Having young people at the heart of these awards has been central to their success, from the beginning the youth panel have shaped these awards and helped define what they are about and what they represent"
The Northern Ireland Assembly Commission won a gold award last year for the effective participation of young people on their Youth Assembly Panel.
William Hay, MLA, Speaker of the Northern Ireland Assembly said: "We were absolutely delighted to win the first NICCY participation Award in 2011. I would encourage anyone to apply. It was a very positive experience for us and I think the more we promote positive examples of youth participation the better"
The panel working on the 2012/13 Participation Awards includes Barry McCrory from Craigavon.
"There are public bodies in Northern Ireland who involve children and young people in their work and we want them to celebrate participation in their organisation through these awards." Barry said.
"However, this is not the case with every public body. We want to encourage these organisations to consider how they can engage more fully with us in a way that makes a real difference to the organisation itself, to the young people involved and to young people throughout Northern Ireland as a result of true participation."
Barry continued "With the Commissioner, we would encourage all the civil service and public sector organisations to apply for the 2012/13 NICCY Participation Awards. "
The NICCY Participation Awards 2012/13 is now open for applications. The closing date is 19th October 2012.
You can download the application pack here.
You can view the YouTube video here
Email [email protected] or phone 028 90 311 616 for more infotmation.
Last updated 11 years 1 month ago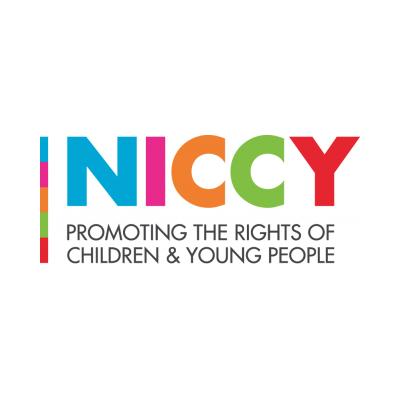 Northern Ireland Commissioner for Children and Young People
Equality House, 7-9 Shaftsbury Square
Belfast
BT2 7DP
United Kingdom