Workplaces should join online stop smoking service
Top employers across Northern Ireland have signed up to Cancer Focus NI's award-winning stop smoking service during the Covid pandemic to encourage their staff to quit.
Tuesday / 01 December 2020 6:24pm
They include the Northern Ireland Civil Service (NICS), Translink, Caremark Home Care, Thompson's Feeds, Decora Blinds and Veolia.
Cancer Focus NI is calling for even more companies and businesses to get involved to help their employees move towards a healthier future. The service is funded by the Public Health Agency and is free to workplaces.
 The charity has already been providing its service in the Belfast and South Eastern Health Trust areas via online or phone appointments with would-be quitters at work. The service has now been expanded to provide regional support for companies with a head office in Belfast or the South East. There is also a private Facebook support group for extra help.
Stop smoking specialist Suzy McCotter, from Cancer Focus NI, said: "We are delighted that we are able to increase our service at last and we are reminding businesses, companies and employees that we are here to help.
"Smoking causes 25% of all cancer deaths in Northern Ireland and many hours of work are also lost when people fall ill. Stopping smoking is the most important thing you can do to improve your health," she said. 
"Most smokers want to stop - there are just so many health benefits. Smokers are four times more likely to quit if they get help, and we have been providing that support for more than 50 years, consistently getting a 68% quit rate in four weeks.  
"Cancer Focus NI is eager to help and our experienced stop smoking specialists can give you lots of tried and tested tips to make quitting that bit easier which could include Nicotine Replacement Therapy. We look at coping with cravings, managing stress, avoiding weight gain and developing a healthy lifestyle. You don't have to face it alone. 
"The support service helps design a stop smoking plan that will work best for you to make quitting as easy as possible and is the first step on the journey towards a healthier and happier smoke-free life."
Ronan Hannawin, from WELL (the health and wellbeing programme for the NICS), said: "Over the last two years the WELL programme has been delighted to work in conjunction with Cancer Focus NI on the delivery of its smoking cessation initiative. It has been a valuable asset in offering support and mentoring to civil servants with a high percentage of staff participating being able to finally kick the habit for good.
"This service has been particularly useful during these Covid times with Cancer Focus NI adapting their service to allow for full participation, and we are grateful to be able to count on their support going forward."
Civil servant John O'Hare (29), from Belfast, started smoking seven years ago after his house burned down.
"That was a real stresser and since then I had been smoking about 16 cigarettes a day. I've tried to quit lots of times. It had been in my mind to try again when Cancer Focus NI came into our office before lockdown and did carbon monoxide tests.
"I wanted to get back into shape but when I went out on my bike or was running around with my nine-year-old daughter Caitlin I could hardly breathe. I realised how unhealthy I'd become. That was a big motivation."
John added: "I hadn't had much success quitting on my own. If I'd had a trying day or the withdrawal symptoms were bad I'd just give in and have a cigarette. I thought I'd have a better chance with support from Cancer Focus NI stop smoking sessions, so I signed up.
"Speaking to the stop smoking specialist got me mentally ready to quit, listing the reasons why it was important to me. I picked a date in September and stopped. I had weekly phone calls during lockdown giving me lots of encouragement, tips and advice. It was just what I needed to keep me going.
"I used nicotine patches and a mouth spray to help. I have lost the urge to have that smoke after a cup of tea or a meal. I don't even like the smell of them.
"I've saved a lot of money too, over £700, and I bought my daughter a laptop. I'd definitely recommend the Cancer Focus NI stop smoking service. It worked for me."
To sign up visit www.facebook.com/groups/stopsmokingsupportNI.
Pic caption: Civil servant John O'Hare quit smoking in September so he could enjoy a healthier lifestyle with his daughter Caitlin.
Fact File
Five top tips to help you quit smoking:    
 Make a date to give up – and stick to it!  
Make a plan. Think about what could help you stop smoking, such as using a nicotine-replacement product, and have it ready before the date you plan to stop.

 

Get support from your local stop smoking service.  Also, let your family and friends know that you're quitting. Some people find that talking to friends and relatives who have stopped can be helpful.

 

Keep busy to help take your mind off cigarettes. Try to change your routine, and avoid the shop where you normally buy cigarettes.

 

Treat yourself. If you can, use the money you're saving by not smoking to buy yourself something special.

 
Last updated 4 months 1 week ago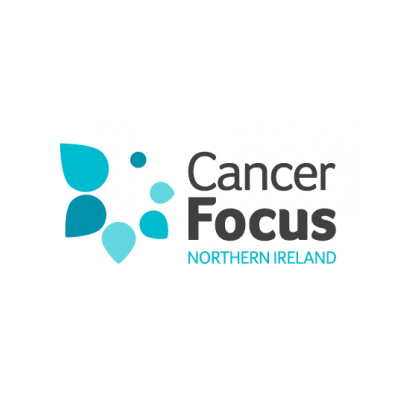 Cancer Focus Northern Ireland
40-44 Eglantine Avenue
Belfast
BT9 6DX
United Kingdom