Woodland Trust launches community planting scheme
The Woodland Trust Northern Ireland has begun to establish Glas-na-Bradan Wood in the Belfast Hills by inviting the local community to plant the first trees in the ground on 13 November.
Thursday / 28 October 2021 1:07pm
Grab a spade and help plant Glas-na-Bradan Wood
For the first time in its history in Northern Ireland, the Woodland Trust is coordinating a community led planting project enabling local schools, businesses and organisations to plant every single tree in the new native woodland.
Glas-na-Bradan Wood will be planted completely by the public, and the planting, which will begin at a series of events this November and December, will run as a five year programme completely involving the community and partners who neighbour the site. The Woodland Trust is hoping to give local people a hands on experience by inviting them to become part of the planting project, and the opportunity to help create Glas-na-Bradan Wood.
Lynsey Nixon, Communications & Engagement Manager for Woodland Trust Northern Ireland said: "The Woodland Trust Northern Ireland really wants people to feel like they own Glas-na-Bradan Wood, because they have planted it themselves.
"We want to be able to say that every tree in the woodland has been planted by the local community. We will reach out to all our new neighbours including schools, youth groups, scouts, community groups to help us plant around 150,000 trees over five years.
The Woodland Trust has engaged with many different groups of people for 25 years in Northern Ireland on its estate so that people develop a personal connection to their local woodland and continue to visit the trees they have planted. But we want to go even further on this venture by embarking on a longer-lasting five year planting programme.
Lynsey continued: "In our experience, people do return to see how the trees they planted have grown, and we hope this will be the case with Glas-na-Bradan Wood, so that future generations feel part of the woodland when it has matured."
The first trees in the ground at Glas-na-Bradan Wood will be planted next month during a series of events beginning on 13 November, by local communities, the public and Halifax, who, as part of their 10-year partnership with the Woodland Trust, are supporting the creation of ten new woodlands across the UK through funding and colleague volunteering.
Grab a spade and help plant Glas-na-Bradan Wood. Book your space at www.woodlandtrust.org.uk/about-us/where-we-work/northern-ireland/glas-na-bradan-wood/
Last updated 1 month ago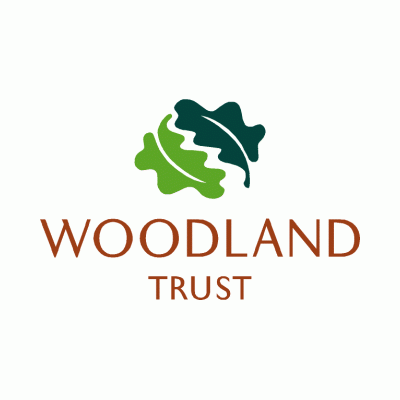 The Woodland Trust