Women's Community Courses 2012 - January enrolment
The WCRP website details hundreds of courses available for women ranging from sewing to computerized accounts to women's studies. Many courses are free, many offer childcare (subject to availability). Search the site at http://wcrpeducation.org.uk/
Wednesday / 11 January 2012 12:36pm
Search the site at http://wcrpeducation.org.uk/
This website enables you to search for courses offered by women's centres/organisations in Northern Ireland.
The online course prospectus for 2012 provides something for everyone! From DIY to book-keeping to self confidence courses. Many courses start enrollment in January so don't delay!
What women are saying:
"Everyone is genuine at the Woman's Centre.  If there's anything they can't help you with, they will point you in the right direction." (participant at Chrysalis Women's Centre).
"I now feel I can go back to work and I thought that would never happen. And it's like I got a new lease of life."   (participant at Greenway Women's Centre).
"I have a much better understanding of health and well-being and my own health has improved immensely."  (Health and Beauty Programme, The Learning Lodge, Magherafelt)
"If I didn't have the Centre to come to I'd be stuck in the house looking at four walls and going mad."   (participant at Shankill Women's Centre).
"The centre is for me ('me time').  I'm only living now after years of looking after everybody else."   (Positive Ageing Programme, Strathfoyle Women's Centre, L'Derry)
Last updated 9 years 1 month ago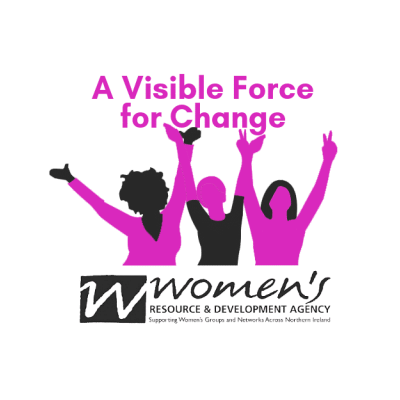 Women's Resource & Development Agency (WRDA)
6 Mount Charles
Belfast
BT1 7NZ
United Kingdom