Volunteer Now put best foot forward in recognition of Armagh volunteers
Armagh Volunteers were recognised when The Big Walk came to visit ahead of Volunteers week.
Wednesday / 06 June 2018 11:46am
Armagh Volunteers were recognised when The Big Walk came to visit ahead of Volunteers week.
Michael Conlon who walked 250 miles from Morecambe and across Northern Ireland came to Armagh to recognise the amazing community work delivered by voluntary projects across the region. The community visit was planned and organised by Eamon Murphy - Volunteer Now regional lead and a man no stranger to volunteering or physical challenge. Eamon certainly walks the walk rather than working in the sector and as the Big Walk is designed to shine a light on people and projects that make their community stronger this visit certainly lived up to that ambition.
An initiative from Eden Project Communities, in partnership with the National Lottery Fund, The Big Walk met local community workers and volunteers at Dobbin Street Community Centre in Armagh highlighting the benefit of community volunteering.
Michael thanked Volunteer Now Armagh & Dungannon, Armagh, Banbridge & Craigavon District Council, Southern Regional College and Clanrye Group for putting local volunteering in the spotlight and was introduced to more than 30 organisations and groups  including Marie Curie, Inspire, Triple A, Armagh Mens Shed , Community support, Cancer Focus, REACT and many more.
Grainne McCloskey Northern Ireland manager for Eden Project Communities who chose where Michael and The Big Walk team would visit and recognise said "I am delighted to have been able to bring #TheBigWalk to Armagh – this National Lottery funded UK wide celebration of the people and projects that make our communities stronger is an initiative from the Eden Project but it is made special by the many good people who volunteer and work to make our communities better places to live. 
Grainne went on to say "here in Armagh volunteers make life changing  efforts for people every day. This Volunteers Week, I would encourage anyone who benefits from volunteering to say thank you to those who make your community stronger and to consider giving a few hours or your time to your local community. Eamon Murphy from Volunteer Now can show you how easy it is to give a few hours without even leaving home doing Mobile Volunteering and that is something most of us who live busy lives could still fit in."
For more photos visit https://www.facebook.com/pg/TheBigLunchNorthernIreland/photos/?tab=album&album_id=2068664123391292
Last updated 1 year ago by Grainne Mccloskey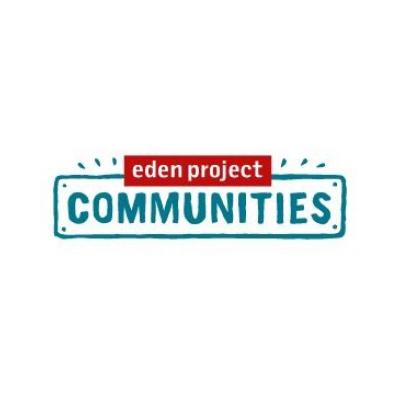 Eden Project Communities
Eden Project Communities
C/o Big Lottery Fund
Belfast
BT7 2JD
United Kingdom