UK2030 Taskforce examining challenges faced by young people visits Belfast
A group of education leaders visited Belfast as part of a UK wide taskforce exploring the challenges faced by young people.
Monday / 20 May 2019 11:48am
The UK2030 Taskforce has been set up by The Prince's Trust to explore how society can support young people better to 'live, learn and earn'. Launched at Downing Street last year, the taskforce is made up of leaders in business, education, government and the third sector. The group are touring the UK gathering evidence, listening to young people and the community before developing a series recommendations to make a significant difference to a generation of young people. 
The group visiting Belfast are looking at the 'learn' stream of the project and want to understand the challenges young people across the UK are facing in education. They began their day with a visit to social justice charity Extern where they heard about the organisation's alternative education and mentoring programmes.
The taskforce then heard directly from young people at a lunchtime discussion at the Northern Ireland Youth Forum. The young people, made up of a broad range of backgrounds and experiences from across Northern Ireland, spoke about what education means to them and their experiences of learning.
The visit ended with a roundtable discussion at The Prince's Trust office in Belfast with a group of local experts in the sector made up of public sector officials, people who work directly with young people and third sector organisations.
Speaking about the visit Head of Community Engagement at The Prince's Trust Ian Baxter-Crawford commented,
"Our 2019 Youth Index survey found that the wellbeing score of young people in Northern Ireland is lower than the national average and that 16-25 year olds here feel anxious about the future. At The Prince's Trust we believe that we must listen to young people and involve them in shaping their future.
"Today's visit has allowed the UK2030 Taskforce to hear directly from young people and experts in the education sector about the challenges they face and opportunities they want. It is only by listening to these concerns and working together on solutions we will be able to create meaningful change. When young people succeed, our country succeeds."
The taskforce have already visited Rhyl and Glasgow and will continue their tour of the UK before making a series of constructive and actionable recommendations for businesses, the third sector, government and young people that will enable the next generation to flourish and to gain a greater stake in society.
Last updated 1 year 2 months ago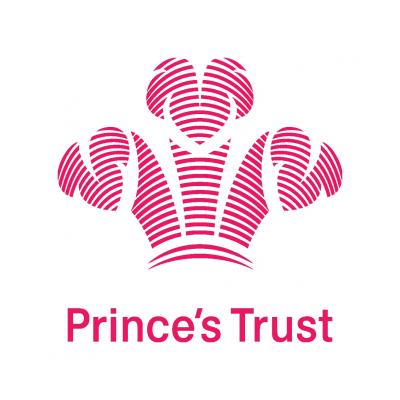 The Prince's Trust
Unit 8
Weavers Court
Belfast
BT12 5GH
United Kingdom