UCIT PUTS THE 'FIZZ' INTO CLEARER WATER
A social enterprise based near Larne has had the 'fizz' put into its business thanks to a £50K loan from UCIT to purchase a new automatic carbonator.
Monday / 23 July 2018 3:57pm
Clearer Water, from Magheramorne, sources and bottles drinking water which is certified as among the best in the UK and Ireland.  The new carbonator has enabled the company to expand its customer base in the hotel and restaurant trade where sparkling water is more popular.  
Production has grown to 10,000 bottles per day and the firm now operates seven-days a week to meet demand.  Clearer Water, which employs 14, has created a relaxing working environment designed to help disadvantaged people who find it difficult to secure normal employment.
Clients include Shu, Ox, James St South, the Fitzwilliam and Lough Erne hotels, Titanic Belfast, Henderson Food Group and a number of up-market delicatessens in London.
Phelim Sharvin, Ulster Community Investment Trust's (UCIT) Associate Director said:
"Clearer Water is a great example of what social enterprises can deliver - combining commercial success with a vision to improve local communities.
"Thanks to funding from UCIT, the company has been able to switch from a manual to an automatic carbonator.  This has greatly improved production efficiency and allowed them to win new customers.  
"The importance of social enterprises, community and voluntary groups to Northern Ireland's economy continues to grow, generating annual revenues in excess of £1.2bn.  Last year UCIT provided a record £14 million to 80 third sector organisations across the island."
The social enterprise's water is filtered through three limestone aquifers on the Antrim Plateau and has a pH of 7.8, putting it in the top 10% of UK bottled water.  Each bottle also contains a unique code that allows customers to trace when the water was sourced, the temperature at the time and background details of the staff who bottled it.

David Hunter, Director and co-founder of Clearer Water, said:
"In the past year employment has more than tripled and sales have increased six-fold.  As a company we're focused on the idea that to be social, we need to be enterprising.  This enables us to provide employment to people who previously had little expectation of holding down a normal job with standard contracts – and that has been life changing for them and their families.
"Demand for bottled-water is projected to increase by over 10% in the next decade, fuelled in the UK by the sugar tax and a greater awareness of diseases such as diabetes.  As the market grows, we expect to increase production and provide further employment opportunities.
"In addition to UCIT we've been supported by the Big Lottery, Rural Development Fund, Northern Trust and Henderson Food Group, who were our first customer.  Without them it wouldn't have been possible for the business to grow as quickly as it has."
The idea for Clearer Water was sparked by an 18-year long campaign led by co-founder Maureen Hanvey to prevent a local quarry being turned into a landfill site.  Maureen commissioned professional reports of local water quality, providing the provenance and certification Clearer Water would require to sell it as bottled drinking water. 
Clearer Water is a partnership between Acceptable Enterprises Larne, which operates a number of social enterprises and training schemes, and Learning to Grow, a charity specialising in therapeutic horticulture.  Clearer Water is Ireland's first ethical bottled water company. 
UCIT has supported in excess of 400 organisations with loan commitments totalling over £80 million. In many instances projects would not have been possible without the flexible, but professional approach adopted by the Trust in its lending.  As a charity all profits generated by UCIT are retained and recycled for the benefit of its clients.
Last updated 1 year 11 months ago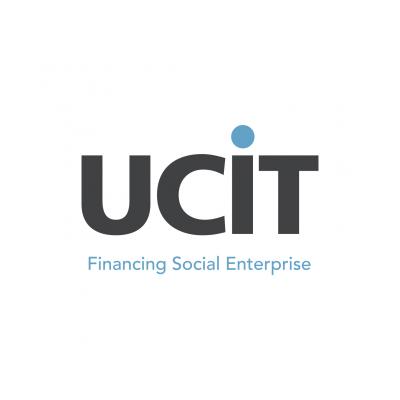 UCIT
13-19 Linenhall Street
Belfast
BT2 8AA
United Kingdom