TRANSFORM YOUR LIFE THROUGH VOLUNTEERING
Friends of Charis Seeks New Volunteers
Thursday / 30 August 2018 3:32pm
Volunteering can be great for wellbeing. However, research shows that it often fails to appeal to men and younger people.  Friends of Charis are calling for new volunteers to join their team and they are keen to ensure that men, women and young people are aware of the positive contribution volunteering can have on health and wellbeing. 
Volunteering has been acknowledged as part of the wider health policy, with the NHS five-year plan identifying a need to encourage community volunteering. It has an important role to play in tackling social exclusion, helping to reduce loneliness, now recognised as a serious health risk, and it is also one of the community-led approaches that can help improve mental health.
Friends of Charis Shop Manager Martin Bradley discusses:
"We are keen to break down some of the existing barriers to volunteering and give everyone a chance to transform their own lives and those of others. Volunteering can be a lot of fun and it's a good way of making new friends, gaining new experiences and supporting a local charity.
"There are a number of ways you can share your time and skills to support the work of the Friends of Charis Shop. From simply volunteering for two hours a week, right up to two days a week, we have a flexible structure that accommodates everyone. The simple fact is that we wouldn't exist without our volunteers and I would personally like to pay tribute to the hundreds of volunteers who have given up their time to help.
"Having worked at the shop for seven years, and more recently in a management role, I've been fortunate to meet great people.  Their hard work is critical to the work of the team at Charis Cancer Care.  Some of our volunteers work in the charity shop which is located in the heart of Magherafelt, others work in their local community, supporting events and activities.  
"I'd encourage anyone who may be interested in supporting our events, or working in our shop, to get in touch. Simply call in for a chat. From working behind the scenes sorting the many generous donations, to helping us on the shop floor, there is a multitude of ways in which you can get involved. 
"We do need new volunteers to help our fundraising team in particular those working within our Friends of Charis Shop and there are roles for men, women and young people."
Local Cookstown man and father of three Sam Johnston decided to leave his work in South Africa and return home to Cookstown.  He has been a volunteer at Friends of Cancer for over three years. Sam says:
"Having worked in retail management for over 24 years, upon retirement I decided I wanted to give something back to the local community where I grew up. I was interested in working with a cancer charity as a number of family members including my father had passed away as a result of cancer when I was young.  Charis Cancer Care is a charity which supports people affected by cancer at every stage of their journey including their families and supporters of those living with cancer or any family member bereaved by cancer.
"Through volunteering with Charis not only did I have the opportunity to meet new people, I became part of a team. This was important to me as the role allows me to build my confidence and appreciate my self-worth. I also found myself learning new skills, as I was enrolled on a PAT Testing Course for electricians. 
"Friends of Charis is one of the few charity shops that is permitted to sell electrical items. It is a legal requirement that all electrical goods are tested before they are sold."
Sam adds: "I started volunteering a few hours a week and I now find myself here two to three days a week. When I wake up and I know it's my day to volunteer, I feel genuinely happy and look forward to what that day will bring."
As demand for services has increased, Charis has risen to the challenge and fundraising plans to support the expansion of the Charis Cancer Care centre are well underway. Charis Cancer Care Board Trustee Jarlath Conway explains:
"The charity is planning an expansion to almost double the size of the centre, as it aims to offer greater numbers of cancer patients and those impacted by cancer, complementary support and therapies. Charis Cancer Care works in conjunction with clinical treatments for cancer. Support ranges from counselling services and dietary advice, right through to offering treatments such as reflexology and massage, all of which are provided free of charge. 
"The new facility will provide two new treatment rooms for the delivery of complementary therapies by trained practitioners, one counselling room, one beauty therapy room, one rest room and additional office space. We are delighted with the vision for the new centre and the difference it will make for the people who will avail of the services there.
"Charis does not receive government funding and relies exclusively on support from the local community and businesses to raise funds.  The annual running costs for the centre are currently in the region of £300,000. I can't thank all of our current donors and volunteers enough. Their generosity makes a massive difference to people's quality of life and well-being."
Should you wish to become a volunteer or make a donation to Charis to support cancer patients, their families and those bereaved with cancer, please contact Director of Fundraising Veronica Morris on T: 028 8676 9217 M. 07738 492541 or E. [email protected]. All donations go straight to the charity.  
Last updated 1 year 10 months ago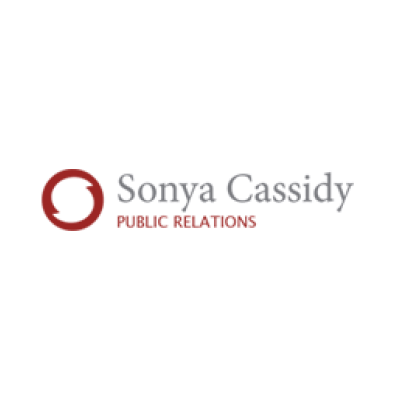 Sonya Cassidy PR
Hopkins Glen
49 Ballynarrig Road
Co Londonderry
BT49 9NG
United Kingdom