Through our eyes – Launch of unique tours of Belfast led by people with autism and learning difficulites
Social enterprise NOW Group have revealed plans for a new initiative that will train people with autism and learning difficulties to be tour guides in Belfast.
Monday / 22 October 2018 10:13am
The project, called 'Through Our Eyes', was launched as NOW hosts an international travel exchange programme with TILL (Toward Independent Living and Learning) Inc. who are based in Belfast's sister city of Boston.
Through Our Eyes is the latest social enterprise from NOW Group aimed at increasing job opportunities for people with disabilities. By summer 2019 NOW aims to have 5 people with autism and learning difficulties trained as tour guides who will offer visitors to Belfast unique tours of the city as they see it, with an additional 5 people being trained by TILL in Boston.  The partnership hopes to include an international exchange programme between Belfast and Boston where staff and participants will share their skills and experience while learning from time spent in the other city and will be supported through the Irish International Immigration Center (IIIC). 
Maeve Monaghan, CEO of NOW Group commented, "We are very excited to welcome TILL Inc. to Belfast. The Through Our Eyes initiative came about after a recent visit to Boston and subsequent meetings with TILL Inc and IIIC.  We are bringing an innovative new product to the growing tourism market in Belfast that includes individuals and families keen to have a different perspective on our city. We'll be working with two amazing organisations to create paid jobs for people with learning difficulties and autism and also share valuable practical experience in service delivery across both organisations.  This enterprise and todays visit are really Sister City collaboration in action."
A group of 16 travellers from Boston were in Ireland for a week with TILL Inc. to mark the beginning of the exchange programme and  visited Belfast for a day as guests of NOW. TILL Inc. offer a range of services to people with disabilities, one of which is 'TILL Travel' that offers people with learning differences the opportunity to gain interpersonal and social skills through travel. The group began their day with a visit to Titanic Belfast, before enjoying lunch in The Bobbin social enterprise café in Belfast City Hall which is run by NOW. They were then hosted by The High Sheriff of Belfast, Councillor Carole Howard for a tour of the City Hall. The group finished their day in Loaf Pottery and Coffee Shop in Crawfordsburn, another of NOW's social enterprise businesses, where they took part in a pottery class and enjoyed dinner while being entertained by an Irish dancing showcase. 
Dafna Krouk-Gordon is the Founder and President of TILL Inc. She comments, "TILL's relationships with agencies and programs abroad who do work similar to ours in the United States, establishes a peer network of global relationships which creates lifelong experiences and connections for the travellers. 
"The relationship with NOW Group presents an excellent opportunity to connect with practitioners and educators in Northern Ireland who work on similar issues as in the United States in developing community-based services, employment initiatives and vocational opportunities for people with intellectual differences and Autism Spectrum Conditions."
NOW and Till Inc. were matched through the Irish International Immigrant Center in Boston. Speaking about the partnership Ronnie Miller, Executive Director commented,
"The Irish International Immigrant Center in Boston has for the past two decades facilitated international learning exchange programs including the Walsh Visa Program, Wider Horizons and the J1 visa program. This new partnership with NOW Group and TILL Inc. is an exciting opportunity for people with varying ranges of abilities on both side of the Atlantic to work and travel in the United States and Northern Ireland. The partnership also opens up possibilities for staff and care-givers to work, travel and learn in the United States and in Northern Ireland. All these initiatives will help create a world where all are welcomed and valued and enjoy equal opportunities and protections."
The High Sheriff of Belfast, Councillor Carole Howard hosted the group in City Hall and commented,
"As High Sheriff for Belfast I am delighted to welcome the TILL Inc. delegation to our City. This is another example of practical outputs and cooperation stemming from our Sister City relationship with Boston and underpins our focus within the City Council to support Inclusive Growth as part of our Belfast Agenda."
You can find out more about NOW and www.nowgroup.org , TILL Inc. at www.tillinc.org and the Irish International Immigrant Centre www.iiicenter.org. 
Last updated 4 years 7 months ago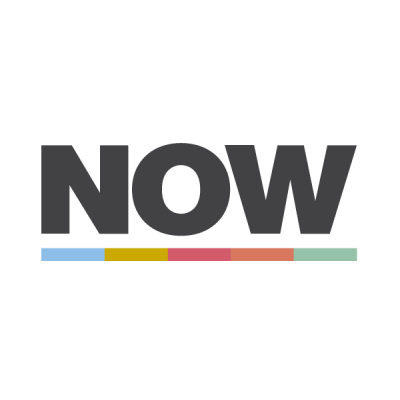 NOW Group
15-17 Grosvenor Road
Belfast
BT12 4GN
United Kingdom