Tennent's NI Cheers Local Charity with £20,000
Northern Ireland Chest Heart and Stroke is celebrating a windfall of £20,000 thanks to the generosity of warm hearted employees of Tennent's NI. The ambitious target was set as part of a 12 month 'At the Heart of it' fundraising campaign.
Wednesday / 30 April 2014 5:07pm
Northern Ireland Chest Heart and Stroke is celebrating a windfall of £20,000 thanks to the generosity of warm hearted employees of Tennent's NI.
Staff of the leading Northern Ireland company selected the charity which focuses on the care and prevention of chest, heart and stroke illnesses as their nominated good cause for 2013/14.  The employees set themselves an ambitious £20k target and launched whole-heartedly into a twelve month programme of fundraising via sports, social and fun events.  From mega donations gathered at high profile events such as Tennent's Vital to coppers in the collection boxes, staff left no charity stone unturned – and recently celebrated their success with Northern Ireland Chest Heart and Stroke.
Jeff Tosh, Head of NI On Trade at Tennent's NI, is hugely proud of the team at Tennent's.  He said: "Our company takes corporate social responsibility seriously and we have a great tradition of choosing and working for a nominated charity each year.  With 50% of all adult deaths inNorthern Irelandcaused by chest, heart or stroke illness, Northern Ireland Chest Heart and Stroke is a good cause which strikes an immediate chord. 
"Staff came up with the strapline 'We're at the heart of it' to help raise awareness and maintain commitment company wide, but the slogan was equally well received by our friends and partners in the licensed trade who responded to our appeals for donations with their customary generosity. 
"Our thanks go to everyone who made donations helped organise fund raising events and created such a positive aura around our charity drive.  Corporately we hosted a big breakfast for employees and utilised our access to large public events, such as at Tennent's Vital and the Magners July Race at Down Royal Racecourse for charity collections, but individuals responded with great energy and enthusiasm running everything from Coffee Mornings to Marathons!  It was a fantastic achievement for all concerned and we all feel privileged to be in a position to offer a helping hand to such a wonderful organisation."
Northern Ireland Chest Heart and Stroke Corporate Fundraising Manager, Vanessa Elder was delighted that the company achieved its target, saying, "It's been a pleasure working with the employees of Tennent's NI.  This support will be a great help as we continue to work towards reducing chest, heart or stroke illnesses inNorthern Irelandand enhance the supply of high quality services to meet the needs of those affected.
"£20,000 will help us fund our South-East Belfast Weekly Stroke Scheme at Belvoir Activity Centre for a whole year! Stroke schemes operate acrossNorthern Irelandand offer stroke survivors the opportunity to participate in activities that build confidence and increase independence.  The schemes provide therapeutic activities, information and advice on the effects of stroke, secondary prevention and health education, peer support, practical and emotional support to achieve all the goals for rehabilitation."
Visit www.nichs.org.uk to find out about the charity and its groups and services in your area.
Last updated 7 years 3 months ago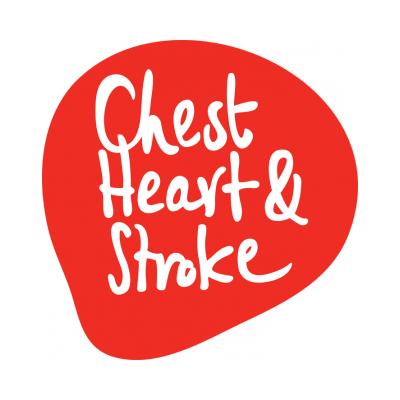 NI Chest Heart & Stroke
NICHS Belfast Office
21 Dublin Road
Belfast
BT2 7HB
United Kingdom