Support Cancer Focus NI's bra-fitting service
Cancer Focus NI is appealing to the public to help raise funds for its unique bra-fitting service by taking part in a New Year, New You competition with a stylish prize worth £200.
Tuesday / 12 January 2021 11:02am
 The prize is:
A

virtual styling session with Cool FM presenter and stylist Rebecca McKinney

A £50 voucher for Victoria Square, Belfast 

Afternoon tea for two at Maryville House, Belfast.
Rosie Forsythe, community fundraising manager, Cancer Focus NI, said: "We understand that Covid-19 is making life even more traumatic for cancer patients: treatments have been delayed, cancer screening services paused and diagnostic clinics cancelled. Not to mention the anxiety, stress and loneliness that patients and their families might feel right now. We are continuing to support them as much as we can in these difficult times.
"As a local charity, we are 90% dependent on fundraising but most of our events have had to be cancelled, postponed or scaled down significantly. 
"We are running our New Year, New You competition from January to March and we hope everyone will get involved to help us raise much needed funds for our valuable and much-needed bra-fitting service."
She added: "Cancer Focus NI has a great relationship with Rebecca McKinney who has generously provided the charity with fantastic opportunities and has supported our breast cancer awareness campaign, Support Your Girls, since 2019. Our relationship continues with this amazing partnership and a totally bespoke prize valued at £200."
Simply text STYLE and your full name to 70145 to enter the New Year, New You competition. (You can enter as many times as you like and each text costs £5, plus your standard network rate.) The competition will close at 12 noon on Wednesday, March 10, 2021. The winner will be announced on Friday March 12.  T&Cs apply. 
Check out www.cancerfocusni.org/newyou for more details.
Breast cancer survivor Eileen McCay, who has used this unique service, said: "Getting breast cancer was very scary, a huge shock. I thought, Oh God, this is it. I was worried how I was going to tell my parents – telling people was the worst.  
"I had a mastectomy followed by chemotherapy and hormone treatment, which finished in April 2018. There was always the worry that it might have spread.  
 "I'm very into fitness, weights and bootcamp, so I am aware of how I look. I decided not to have reconstruction but I attend the Cancer Focus NI's wonderful bra-fitting service for special bras, so I can feel and look like myself and comfortable in my own clothes. 
"It's always at the back of your mind… what if? I still have some health issues but I'm trying to get on with my life and get my fitness back – adjusting to the new normal. I went back to bootcamp three months after my chemo, that's my happy place. 
"I think that Cancer Focus NI's bra-fitting is an excellent service. Many women who undergo breast cancer surgery can lose confidence in how they look and a well-fitting bra is the first step to feeling more like yourself again."
Last updated 2 years 8 months ago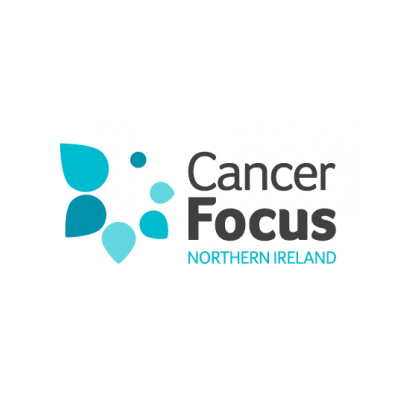 Cancer Focus Northern Ireland
40-44 Eglantine Avenue
Belfast
BT9 6DX
United Kingdom