Strictly Over 50's dance for local research into cancer
Cancer Focus Northern Ireland has teamed up with Ballroom Blitz NI to host its very own Strictly Come Dancing event for the over 50s to raise vital funds for cancer research at Queen's University Belfast.
Wednesday / 23 January 2019 10:00am
To tie in with the charity's 50th birthday – half a century of supporting local cancer patients and their families - Cancer Focus NI is looking for anyone around the age of 50 to quit being sofa critics and finally put their dancing shoes on.
No previous dancing experience is needed to dance through the decades. Everyone will be taught how to strut their stuff by professional ballroom dance teachers from Ballroom Blitz NI. If you have always wanted to learn how to dance like the Strictly stars – now is your chance! Maybe you want to relive the nostalgia of the dance hall days! This is the event for you.
Rehearsals will be taking place on Thursday nights from 7pm- 9pm at Cliftonville Golf Club, Belfast, 24th Jan to 21st March, with a finale on 23rd March. Tickets will be available for friends, family and the public.
Suzie McFarland, Community Fundraising Officer, Cancer Focus NI, said: "We are so excited to launch our recruitment drive for our Over 50s event. Anyone who has danced around the living room wishing they were Strictly stars now has an opportunity to make that dream come true!
"It's a great chance to learn something new, improve fitness and have a fab-u-loussssssss time while raising money for such a great cause. All the money raised will go towards our pioneering new research project at Queens University Belfast."
Stephen Henderson, a previous Strictly participant who has signed up yet again, said: "I am 47 next month and I had never danced until 3 and a half years ago when I completed my first Strictly. I've been completely bitten by the Strictly bug, I'm now getting ready for my 19th Strictly.
"Age is no limit for this type of event, I have danced with a woman in her late 70s in one Strictly and she had an unforgettable experience! I would recommend it to anyone as a fun way to meet new people, learn a new skill and just have a bit of fun. You will be well looked after by Deborah and Michelle from Ballroom Blitz NI who will help make it an experience to remember. Get your name down today I promise you won't regret it!"
Anyone wishing to sign up or who wants more information can contact [email protected]
If you have concerns about cancer, speak to a specialist nurse on the Cancer Focus NI free NurseLine, 0800 783 3339.
Last updated 2 months 3 weeks ago by Marie Foy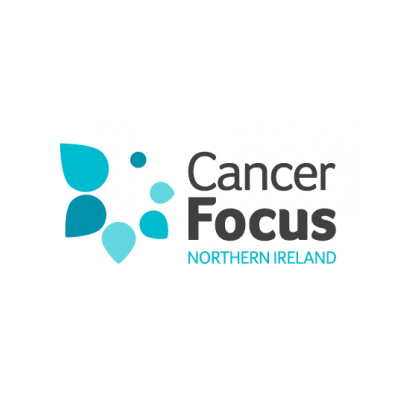 Cancer Focus Northern Ireland