Step forward with The Big Walk
The Big Walk is back! Four walkers from across the UK will set off from Morecambe in May, their journeys will visit people and groups who make their communities better places to live, arriving back home in time for The Big Lunch day for neighbours 3 June
Friday / 09 March 2018 7:20pm
The Big Walk takes to the road this May and it could be coming your way! This exciting joint initiative from the Eden Project and National Lottery is designed to bring people together, connecting communities and highlighting the extraordinary things that ordinary people are doing where they live.
Four walkers will embark on four routes across each of our four nations, covering well over 250 miles each over 21 days. The Northern Ireland walker will start in Morecambe Lancashire, England and spend National Walking month meeting people who make their communities stronger, sharing their stories and connecting them up with others as they weave their own path home in time for The Big Lunch annual day for neighbours on Sunday 3 June.
Last year the Big Walk celebrated and connected a variety of brilliant community projects and Big Lunches of all sizes around Northern Ireland, tracing a route from Belfast through Templepatrick, Larne, Glenariff, Cushendall, Ballycastle, Portrush, Limavady, Derry, Strabane, Sion Mills, Omagh, Enniskillen, Fivemiletown, Armagh, Newry, Newcastle, Millisle and back to Belfast where the walkers were welcomed by a huge intercultural Big Lunch street party in the Holylands. 
Shine a light on your project and the volunteers who make it happen by contacting the Northern Ireland lead Grainne McCloskey
"We encourage you to get as creative as you can about joining in The Big Walk – nothing is too outlandish," said Grainne.
Last year's walkers, Noel Johnston and Olivia Cosgrove were greeted by the Downshire Brass band at Castle Upton annual community Big Lunch,  climbed mountains and played hurling when they visited Friends of Glenariffe,at Portrush Arcadia Bathing Club they joined locals for their weekly constitutional swim in the freezing Atlantic, and it proved  rejuvenating for their tired muscles.
In Sion Mills the local community walked together to the next stop in Omagh and we very much want to encourage more people to join the walk this year at different points along the way. Of course this needs to be pre planned for safety reasons so we need everyone to coordinate plans with us so that authorities are kept well informed and reassured.
On the Fermanagh leg of the journey the walkers visited Olivia's own project Row the Erne and rowed a curragh made for the community by the community,  the sense of us all being in the same boat regardless of our backgrounds and differences was not lost on anyone as we pulled on the oars and worked together.
Each stop last year brought a new and moving story of unity and connection from local support for recovery from addiction and homelessness at the Be Safe Be Well Men's Shed in Limavady and local volunteers helping Brain Injury survivors at Newry Head Injury Support, through to the power of everyday neighbours across Northern Ireland hosting street parties and get together Big Lunches as a simple way to bring local people together .
The Big Walk is all about recognising that its ordinary people working together who make our communities better places to live. We need projects to step forward and find out how you can be part of this story of community power and strength in Northern Ireland.
We are already working with people who inspired by last year's activity have been in touch to find out how they can join in and we are putting this call out so others have that opportunity to be part of it too. We will have one main walker and they will visit communities across Northern Ireland each stop will agrcommunity stop on The Big Walk, you just visit doesn't have to be a big production - for us it's about being there and listening, recognising people's work and celebrating communities and making connections between them. It is really empowering for communities to think creatively like this, and to make it happen together has been amazing. We can really make a difference in the mood across Northern Ireland, and in attitudes here if we pull together in the right direction."
If you would like The Big Walk to visit your community and celebrate the work your project does, or if you would like to get involved in any way at all please get in touch with Grainne, McCloskey Eden Project Communities, on [email protected] 07703189048
Last updated 1 year 4 months ago by Grainne Mccloskey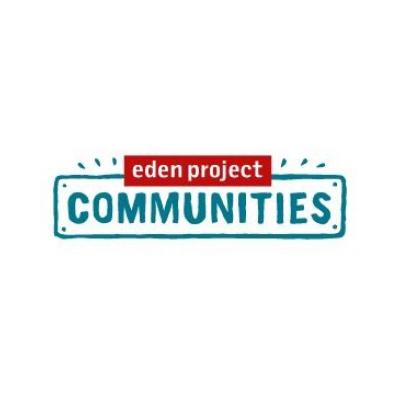 Eden Project Communities
Eden Project Communities
C/o Big Lottery Fund
Belfast
BT7 2JD
United Kingdom
an initiative from Eden project & National Lottery