Step up and March a Million
Co Antrim mum Emma Dowds Tsang is encouraging everyone to lace up their trainers and March a Million steps to help Cancer Focus Northern Ireland save its services.
Thursday / 18 February 2021 3:21pm
Emma and 21 of her friends have already completed a fundraiser for the local charity by walking an amazing total of two million steps between them in a week, often with buggies and children in tow, raising a bumper £2,550.
The next challenge – March a Million – will help raise funds to keep Cancer Focus NI's lifeline services going, such as counselling, family support and specialist bra-fitting for women with breast cancer.
The charity is asking local people, including families, to complete one million steps starting on March 1 – that's 10,000 steps a day for 100 days, or 500 miles, or more than 18 full marathons if you're doing it solo. Split between four people it'll amount to 10,000 steps for 25 days each.
You can walk, run, dance or push your steps, split them between a group of friends or complete the million all on your own. You can do it in the garden, the park or at home, as long as you stick to the government's social distancing guidelines.
Emma said: "Once social distancing restrictions came into force we had to think up different ways to fundraise. This is where our million step challenge idea came from. It started with 10 members of my fitness studio, T-Fit Studio 01 in Dunloy, agreeing to take part but when the word got out about what we were doing and the cause we were supporting, we were soon 22 strong. One of the girls had to isolate but she didn't let that stop her and instead did almost 90,000 steps on the treadmill."
She continued: "Initially we were aiming for one million steps but reached that target by the end of day four, so, being the competitive ladies that we are, we set ourselves a new target – two million steps. We continued to push on and managed to make it to 2,080,519 steps, which surprised us all.
"It was a brilliant way to raise much-needed funds for such an excellent cause and gave a real sense of purpose to our outdoor activities as well. Why not sign up for March a Million and get the steps in to help people in our community who are trying to deal with cancer on top of all the other stresses brought by Covid."
Kathryn Holland, outdoor events manager, Cancer Focus NI, said: "We really need all the support we can get at the moment and can't continue our work without your help.
 "Now, more than ever, we need your support. Help us continue to bring vital services to cancer   patients and their families across Northern Ireland during these uncertain times.
"Covid-19 has had a devastating impact on Cancer Focus NI. It has paused many of our services, postponed most of our fundraising events and closed our 13 charity shops. As 90% of our income comes from fundraising, our funds are at a seriously low level - that's why we need you!
"Please help #SaveourServices. #MarchaMillion for Cancer Focus NI."
Whichever way you choose to do it, you need to complete the March a Million challenge before May 31. It costs £5 to register and Cancer Focus NI asks you to raise whatever you can in sponsorship. Simply visit  www.cancerfocusni.org/million and sign up.
-ends-
Last updated 2 months 2 weeks ago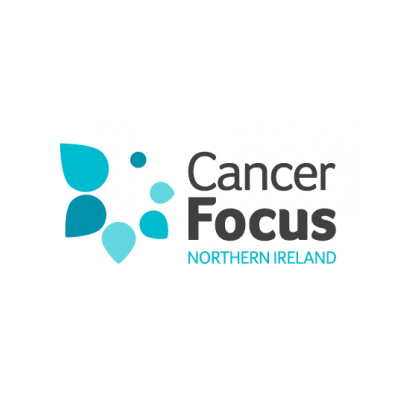 Cancer Focus Northern Ireland
40-44 Eglantine Avenue
Belfast
BT9 6DX
United Kingdom