sported. and Volunteer Now sign Memorandum of Understanding
sported., one of the UK's leading Olympic legacy charities, and Volunteer Now, which works to promote, enhance and support volunteering across Northern Ireland, today marked their commitment to work together to benefit local sport for development groups b
Wednesday / 01 August 2012 2:42pm
sported., one of the UK's leading Olympic legacy charities, and Volunteer Now, which works to promote, enhance and support volunteering across Northern Ireland, today marked their commitment to work together to benefit local sport for development groups by the signing of a Memorandum of Understanding.
 sported. is a free membership organisation, helping to transform the lives of disadvantaged young people by supporting community and voluntary groups delivering sport for development; helping them grow and run their organisations to the best of their ability.
 Volunteer Now is about connecting with individuals and organisations to build healthy communities and create positive change.  Volunteer Now enhances recognition for the contribution volunteers make, provides access to opportunities and encourages people to volunteer.  The organisation provides training, information, guidance and support to volunteer involving organisations on issues of good practice and policy regarding volunteering, volunteer management, child protection, safeguarding vulnerable adults and governance.
 Jo Stocks Director of sported. said "There are a number of areas where both sported. and Volunteer Now are working with a shared philosophy to support and develop initiatives delivering social change through sport."
 "Through a partnership approach between sported. and Volunteer Now, we hope to highlight and support the work of both the sport for development sector and the incredible contribution that volunteers make to sport in their local communities across Northern Ireland."
 Wendy Osborne OBE, Chief Executive, Volunteer Now said "92% of sports clubs could not exist without volunteers. It is vital that we continue to support these organisations and volunteers. In signing this partnership we believe that support can be enhanced and it will continue the delivery of Volunteer Now's 2012 legacy in relation to sport and volunteering. We are delighted to be working with sported. on this and deliver tangible benefits to volunteers, volunteer involving organisations and communities across Northern Ireland.
 To learn more about the work of sported. and the benefits of becoming a Member visit sported.org.uk. For further information on the work of Volunteer Now visit www.volunteernow.co.uk
Last updated 7 years 10 months ago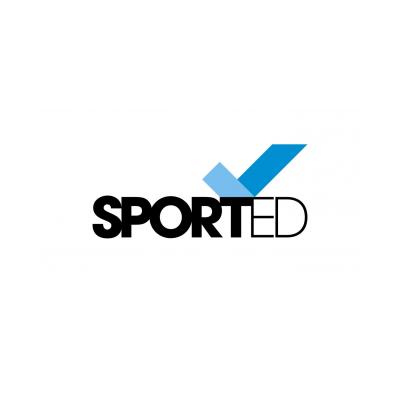 Sported
Sported Foundation
The Foundry
Belfast
BT4 1GW
United Kingdom