SOCIAL ENTREPRENEURS SOUGHT FOR 'DRAGONS' DEN'
Social Enterprises and Social Entrepreneurs from across Northern Ireland are being sought for a Dragons' Den style event and the chance to win £1,500.
Friday / 18 January 2019 10:38am
Sponsored by Ulster Community Investment Trust (UCIT), one of the UK's largest social finance organisations, five entrepreneurs are being given the opportunity to make a five- minute elevator pitch to claim the prize fund. The competition is open to any new idea, concept, product or service.
The event, now into its third year, is part of Social Enterprise NI's 'Social Value' conference which takes place at the end of the month. Last year's winner, Belfast-based 'Outside In', used the funds to promote its ethical streetwear brand to a global market and support its work with the homeless.
Phelim Sharvin, Associate Director of UCIT, said:
"This is the third year UCIT has sponsored the Dragons' Den event and every year we are more than impressed by the calibre of the entries.
"Social enterprises need to be as enterprising and as innovative as their peers in the private sector. Their ability to provide social good depends entirely on their ability to sell and market products and services that their customers will value.
"In line with other firms they need to produce business plans which stand up to scrutiny. The Dragons' Den event is a great format in which to put their plans to the test and showcase ideas to a wider audience."
The 2018 winner Outside In operates on the basis of 'Wear one, Share one'. The social enterprise sells a range of ethically produced clothing and provides a free beanie or blanket with every item sold for customers to give to a homeless person. In two years they have donated 20,000 products in Northern Ireland, Ireland and Great Britain.
Outside In's Founder, David Johnston, said:
"Although we've been operating for just two years, Outside In has already developed a strong customer base both at home and abroad. Winning last year's competition was a major stepping stone, not just for the prize fund, but for the confidence it gave us and the discipline of refining our business plans.
"Our vision is to tackle homelessness by giving our customers the opportunity to start a conversation and begin building relationships with someone who is homeless. The 'Wear One, Share One' model encourages people go beyond meeting a mere physical need and start addressing some of the underlying causes of homelessness. That's a big mission and to achieve it we need to be commercially successful."
Colin Jess, Social Enterprise NI's Director, added:
"The Dragons Den event has become one of the highlights of our annual conference and much anticipated by delegates. It gives organisations not only the opportunity to tell their story, but also to pitch for the generous prize money provided by UCIT.
"This year's conference is entitled 'Social Value – How can it be properly implemented? It's an event for those within the social enterprise sector, but also those from the private and public sectors who want to learn more about the social economy. We have a great line up of speakers, both local and from across the UK, who will contribute to what promises to be another great event."
This year's 'Dragons' are Phelim Sharvin, Associate Director, UCIT, Jude Henderson, Outside In and the conference's two keynote speakers, Jonathan Bland, MD, Social Business International and Julian Blake, one of the UK's leading social enterprise legal experts.
Entry forms are available online from Social Enterprise NI and must be submitted by 24th January.
The five best contestants will be selected for the final which takes place on 31st January at the Theatre at the Mill, Newtownabbey.
Last updated 3 months ago by Jonathan King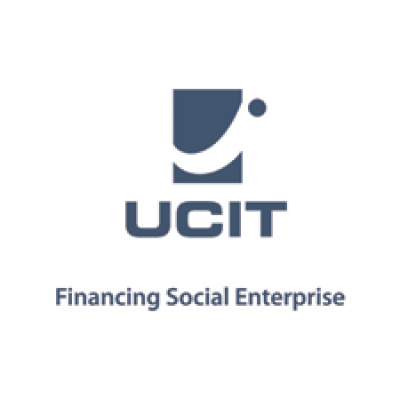 Ulster Community Investment Trust
13 - 19 Linenhall Street
Belfast
BT2 8AA
United Kingdom