SHS Group Clocks Up Hundreds of Volunteering Hours For 'Give and Gain' Week
SHS Group has once again thrown itself into Give and Gain Week and is clocking up hundreds of volunteering hours for charities, schools and community groups across the UK this month.
Tuesday / 21 May 2019 3:03pm
In Belfast, a team of ten local volunteers from SHS Group's Airport Road West office worked in conjunction with their nominated charity MindWise on Friday 17th May as part of the Northern Ireland Give and Gain Week volunteering campaign.
Give and Gain Week provides teams within the Group with the opportunity to experience the incredible power of employee volunteering.  Over the course of the week, SHS Group staff took time out to volunteer with community groups, schools, foodbanks and various nominated charities. 
Group HR Director, Chris Lillie from the SHS Group, said: 
"Last year we delivered 388 volunteering hours across the Group during Give and Gain Week and this year we're aiming to beat that figure. Our staff are extremely engaged with this initiative. There are lots of worthy causes to support and we are committed to making a difference in the local community.  To create the type of communities in which we all want to live, everyone has a part to play. 
"Volunteering is also very rewarding.  If you are working towards the same goal, tasks can be completed in a much shorter period and there is great satisfaction in standing back and looking at the progress that has been made at the end of the day. 
"Communities are the backbone of our society and it's really important we do what we can to support them."
SHS Group volunteers worked in conjunction with their nominated charity MindWise, helping with painting and gardening tasks and preparing starter packs for new arrivals, with items that they sourced in advance of Give and Gain Week.    
MindWise provides a supported housing service in Inverary Drive, East Belfast, for those experiencing homelessness. The service can accommodate 12 individuals at any given time, with stays ranging from one night to two years. MindWise support clients to be able to manage a tenancy and helps them to secure permanent housing.
Jackie McCaughey, Adult Mental Health Manager, MindWise, thanked the SHS team for their support:
"Since December 2018, staff from the SHS Group's Airport West office have been supporting MindWise to upgrade the service. They have raised funds to renovate the communal areas and on Friday 17th May, ten volunteers joined us for a dedicated day of activity.   They got involved in painting, gardening and preparing starter packs for new arrivals.
"It is brilliant to receive this practical support.  A real concerted drive was made to make the environment as homely as possible and we're very grateful to the SHS Group volunteers - not just for their efforts during Give and Gain Week, but also for their ongoing fundraising.  Our clients are very appreciative of the additional support that the volunteers have given and for the additional funding the staff at SHS have provided. They have made a massive difference and I want to thank them."
Give and Gain Week took place in Northern Ireland from 13th to 17th May.
Last updated 3 months 3 weeks ago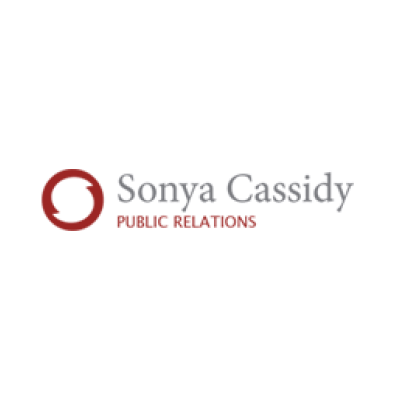 Sonya Cassidy PR
Hopkins Glen
49 Ballynarrig Road
Co Londonderry
BT49 9NG
United Kingdom