Shared Lives Week - 17th-21st June 2019
Shared Lives Week is celebrating Shared Lives carers who open their homes to care for vulnerable adults offering an alternative to more traditional forms of care. This model of care is person-centred, community based and regulated by RQIA.
Thursday / 13 June 2019 11:41am
Shared Lives week is running from the 17th-21st June across the UK - this includes celebrating the contribution made by carers here in Northern Ireland. Shared Lives is also referred to as adult placement - the model is unique in that approved carers share their homes and family life with a range of vulnerable adults who need care and support. The care is person-centred enabling people who need support to access day, short breaks and longer term care in a more normal environment which supports them to live a full life in the community.  It is also regulated by RQIA in Northern Ireland and is considered very safe and well managed. Shared Lives is being supported to grow in Northern Ireland through Department of Health transformation funding.  There is now a regional expansion project led by the Health & Social Care Board in conjunction with the 5 Health & Social Care Trusts.  A key objective is to grow the numbers of people supported both within learning  disability and also to begin offering this type of support to older people.  It is already being used to support older people in other parts of the UK. This would include accessing Shared Lives as a respite option for family carers looking after a person in the early stages of dementia and who want a community based day and short breaks service.
A key theme of Shared Lives Week in 2019 is also highlighting how Shared Lives promotes the human rights of the people being supported.  There have been many examples from across the UK of other more institutional forms of care that have failed a range of vulnerable adults including those with a learning disability.  At the heart of Shared Lives is inclusion, valuing people and enabling them to live a full life within communities.
Shared Lives (Adult Placement) schemes in Northern Ireland
In Northern Ireland Shared Lives care has been traditionally referred to  as adult placement - it is known as Shared Lives in the rest of the UK.  There are 4 adult placement schemes in Northern Ireland either run in-house by Health Trusts or commissioned from local charities.  These schemes only support adults with a learning disability at the moment.  The schemes which are regulated by RQIA include:
Belfast Health Trust - Positive Futures Families Matter Shared Lives Service
Southern Health Trust - Shared Care 
Northern Health Trust - Share the Care
Western Health Trust - Host Family/Adult Placement scheme
ITV recently filmed with Share the Care in the Northern Trust - see more at https://www.itv.com/news/utv/2019-04-23/celebrating-the-carers-who-are-making-a-real-difference
Shared Lives Plus - our role
Shared Lives Plus has been funded by the National Lottery since late 2016 to support key health & social care stakeholders to expand Shared Lives in Northern Ireland.  This comes at a time when there is a drive to reform adult social care to deliver more person-centred, community based and sustainable models of care.  The Department of Health is supporting expansion of the Shared Lives model through transformation funding.  This expansion project has been running from September 2018 led by the Health & Social Care Board with support from the 5 Health & Social Care Trusts. Shared Lives Plus is the national membership charity for Shared Lives (adult placement) schemes and Shared Lives carers.  We provide a range of support to members including advice, quality standards and evaluation tools.  We also support national government and social care commissioners to scale up and expand the Shared Lives model. For more information on our work in Northern Ireland please contact Frank Johnston, Northern Ireland Development Manager T: 07392 313502  E: [email protected]    www.sharedlivesplus.org.uk    @sharedlivesplus
Last updated 3 months 3 weeks ago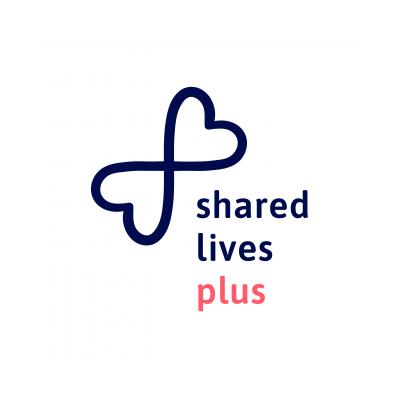 Shared Lives Plus
Head Office
GO4, The Cotton Exchange
Liverpool
L3 9JR
United Kingdom