School Age Childcare training – Using play to support children's mental health
Training for School Age Childcare settings in the Northern or Southern Childcare Partnership areas.
Monday / 15 February 2021 4:51pm
The Covid-19 pandemic has become the biggest challenge to the physical and mental well-being of society in recent living memory. Children have been apart from their peers and placed in a situation which for many, has been very difficult to understand.
Evidence is emerging which documents that the lockdown process, enforced separation from friends and what was their normal routine, has been detrimental to children's emotional and mental health.
Playworkers have a vital role in supporting children's overall well-being and development but sometimes, when children are experiencing difficulties, it can be tough to know just how to support them best. PLAY is the most natural way to help them!
PlayBoard is offering school age childcare staff the opportunity to attend a package of three FREE sessions aimed at helping you use PLAY to support children's mental and emotional health. This training package will be based on the Playwork Principles.
Sessions run throughout March, will last for two hours and you have a choice of attending either morning or evening.
Please Note: This training is funded by the Northern Childcare Partnership (NCP) and Southern Childcare Partnership (SCP) and is available ONLY to settings offering school age childcare which are based in either the Northern Childcare Partnership OR the Southern Childcare Partnership areas at this time.
Alongside this training you will also be given the opportunity to avail of Peer Mentoring Support.
To register, please complete a booking form and return to [email protected]
The closing date for registration is 25 February 2021 at 4.00pm.
For session topics, dates and the booking form go to https://www.playboard.org/sac-training-using-play-to-support-childrens-mental-health/
Last updated 2 months 2 weeks ago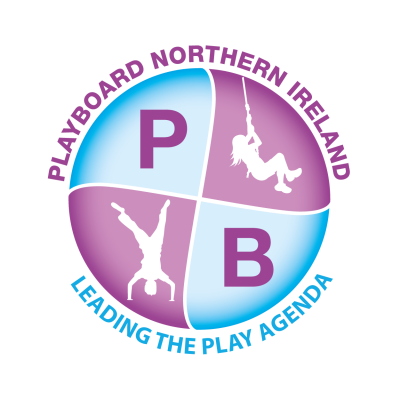 PlayBoard NI
7 Crescent Gardens
Belfast
BT7 1NS
United Kingdom