Rory McIlroy offically opens Cancer Fund for Children's Daisy Lodge facility
Top golfer Rory McIlroy officially opened Cancer Fund for Children's Daisy Lodge therapeutic short break facility on October 7. The facility provides free short breaks for local families affected by cancer.
Tuesday / 14 October 2014 1:53pm
Rory McIlroy has officially launched Daisy Lodge, Cancer Fund for Children's therapeutic short break facility in Newcastle, County Down.

The facility, the first of its kind in the UK and Ireland, will provide every family affected by childhood cancer in Northern Ireland with a free therapeutic short break and also caters to families in the Republic of Ireland. This includes families nursing a child with cancer, bereaved families and families where a parent has been diagnosed with cancer.
"Daisy Lodge is close to home and something I feel very strongly about. Being able to see what the Cancer Fund for Children has built for children and their families is fantastic. It's great to see what a superb job people are doing here in getting people back on their feet after being diagnosed with cancer. The facilities and location are exceptional," said McIlroy.
Daisy Lodge provides exhausted families with the chance relax and spend quality time together. It features age-appropriate play areas, a games room and an outdoor playground as well as spa and gym facilities for the adults. Families can enjoy the majestic views of the stunning Mourne Mountains through the large lounge room windows and savour nutritious, home cooked meals.  A team of experienced Specialists is available onsite to help families cope with the impact cancer has on their lives.
Cancer Fund for Children's Chief Executive Gillian Creevy, explains the importance of therapeutic short breaks: "Families arrive at Daisy Lodge exhausted, vulnerable and broken having spent many anxious months in a hospital ward or in isolation. They are in need of rest, relaxation and quality time together. A short break at Daisy Lodge helps them recuperate so they are ready for whatever lies ahead."
Cancer Fund for Children became an early beneficiary of Rory's decision to start his own charitable Foundation. The Rory Foundation was established to offer support to charities with a special meaning for Rory.
Every week in Northern Ireland, another three children, teenagers or young adults aged between 0 and 24 years of age, are diagnosed with cancer. Established in 1973, Cancer Fund for Children is the leading, local cancer charity for children, young people and their families. Since February of this year, Daisy Lodge has welcomed 151 families to stay at the centre.
The facility has become a member of Taste of Ulster thanks to a commitment to provide fresh, nutritious and locally sourced meals. It has also been awarded a prestigious international Green Apple award for environmental sustainability and best practice and has won a Construction Excellence Award. In addition, the PR campaign for the facility has been shortlisted for a CIPR Pride Award in the Not for Profit category.
For more information on Cancer Fund for Children and how to support the charity visit www.cancerfundforchildren.com or email [email protected].
Last updated 8 years 11 months ago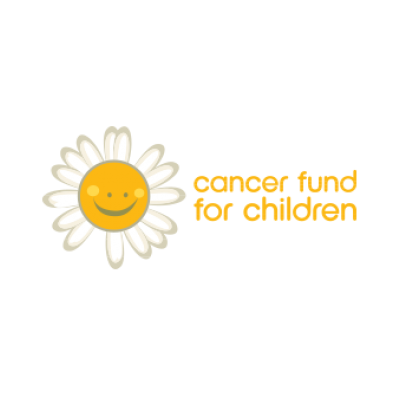 Cancer Fund for Children
Curlew Pavilion,
Portside Business Park Airport Road West
Belfast
BT3 9ED
United Kingdom