Red Cross calls for targeted mental health support for those feeling most lonely and pushed to the brink by pandemic
The British Red Cross is urging the Northern Ireland Executive to provide targeted support for those who are lonely and pushed to the brink during the pandemic...
Friday / 12 February 2021 8:07pm
...as a new report highlights a lack of social contact with others, and the negative impact this is having on people's mental health, as one of the biggest challenges associated with lockdown restrictions.
In new polling, almost half of people (47 per cent) in Northern Ireland said it's hard to talk about their problems when so many people are having a difficult time due to Covid-19 and worryingly two in five (41 per cent) said they would not be confident that they know where to go for mental health or emotional support if needed.
The report highlights people who are living alone, people who were clinically vulnerable or clinically extremely vulnerable, and those caring for others were most likely to report feelings of depression, loneliness and isolation. Lockdown restrictions and social distancing measures, while vital to stopping the spread of Covid-19, have inhibited many of the connections that act as a buffer against feelings of loneliness.
With Covid-19 restrictions in Northern Ireland extended until at least 5 March, the charity is calling on the Executive to ensure everyone has access to the mental health and wider emotional support they need and commit to take urgent action to tackle loneliness, as the only part of the UK without a governmental loneliness strategy.
The call comes as the British Red Cross publishes a new report "The Longest Year: Life under local restrictions" which explores the experiences of people living and working under Covid-19 restrictions in the UK.
Launching its report today (9 February), the Red Cross more broadly identifies two groups hardest hit by the pandemic. The first group is referred to as 'newly vulnerable', while the second group identifies those who are now 'on the brink' because Covid has exacerbated existing challenges they faced.
It finds the 'newly vulnerable' group consists of people who haven't needed to ask for help before – are unsure where to access support and are put off by stigma and the belief that, with so many struggling right now, they should be able to cope on their own.
The second group who are now 'on the brink' were just about coping before the pandemic, and now face impossible choices between paying their bills, getting food to last the week or buying clothes for their children.
Polling conducted to coincide with the report publication shows that in Northern Ireland
More than three in four people (76 per cent) in Northern Ireland say they find it easier to limit how much they leave their home than to keep up with changes to coronavirus restrictions

74 per cent of people in Northern Ireland say they are confident that they can cope with changes to their life that may be caused by the COVID-19 pandemic, and that they will be able to recover afterwards

More than 2 in 5 people in Northern Ireland don't feel confident they would know where to go for financial (43 per cent) or mental health or emotional (41 per cent) support if needed under restrictions.
To address this, the Red Cross is calling on the Northern Ireland Executive to:
Tackle loneliness and social isolation by integrating early action into Covid-19 recovery plans and the mental health strategy whilst committing to develop and implement a cross-departmental Northern Ireland Loneliness Strategy

Maintain the enhanced investment in Discretionary Assistance Support and keep the criteria of self-isolation and wider support under review to meet ensure people can access the financial help they need

Attach psychosocial and emotional support, including one to one support, to financial support.
Sharon Sinclair, Director for Northern Ireland at the British Red Cross said:
"Our research shows that many vulnerable people feel uncomfortable talking about their problems and that a lack of social contact is having an increasingly negative impact on people's mental health.

"Whilst feeling lonely from time to time is a normal human emotion, and natural response to the current restrictions , we know that loneliness has serious impacts on people's mental and physical health. It's linked to early death, puts people at higher risk of dementia, coronary heart disease and stroke and is as harmful as smoking.

"With many people now finding themselves newly vulnerable and many others on the brink, we have to listen to those telling us the coronavirus crisis is leaving them feeling lonelier than ever. We need immediate and long-term action. Northern Ireland is the only part of the UK without a loneliness strategy and this needs to change.

"We need to make sure people across Northern Ireland have access to the mental health and social support they need, especially those who are feeling always lonely. We all need to act together – government, communities, and individuals – by starting a big public conversation on loneliness and play our part to support people to feel more connected as we navigate the coronavirus crisis and attempt to rebuild from it."
Access the full and summary report: The longest year: Reflections on life under local restrictions here.
Last updated 8 months 1 week ago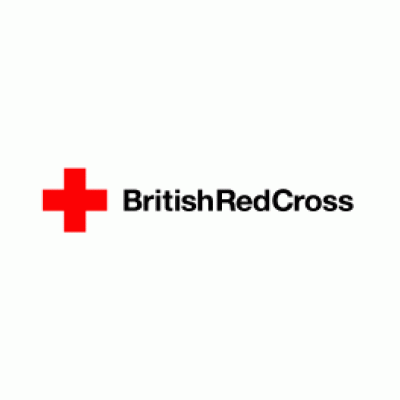 British Red Cross