The Prince's Trust marks the milestone of having helped one million young people
The Prince's Trust is marking supporting its millionth young person since it was founded by HRH The Prince of Wales in 1976. The charity now looks to help the next million at a time when the deepening jobs crisis is hitting young people the hardest.
Monday / 28 September 2020 10:00am
The work of the Trust – helping young people into jobs, education and training – has arguably never been as important as it is in today's Covid-19 world, with youth unemployment set to reach record highs this Autumn. The number of young people in Northern Ireland claiming out-of-work benefits has more than doubled since March (from 5,895 to 14,330).
The Prince's Trust has been working in Northern Ireland for 44 years and last year supported 9000 young people to build confidence and skills. The employability and enterprise courses offered by The Trust, which are run both in person and online, give young people the practical and financial support needed to stabilise their lives. Three in four young people on Prince's Trust programmes move into work, education or training.
Prince's Trust NI Director, Mark Dougan, says: ""I am incredibly proud that we have reached our millionth young person. However, we've hit this milestone at a time when the jobs market is in turmoil and the challenges facing young people are rapidly intensifying.
"It's at this very moment in our organisation's history that the support we can offer to young people is needed more than ever. We're determined to do everything in our power to prevent a generation of young people in Northern Ireland from being left behind by the effects of this pandemic."
Martin McKay received a business grant from The Trust in the nineties and went on to set up Texthelp, a global company that employs 180 staff across its offices in Belfast, Boston and Australia and has more than 30 million users worldwide. The organisation is the world leader in assistive technology, providing literacy and learning solutions that are used by people with learning difficulties, dyslexia and visual impairments.
Martin says: "I didn't have a job at the time. In fact I have never had a job apart from this one; I had left university and knew I wanted to start my own business. My Dad had a stroke when I was young and that made me want to do something to help people with disabilities. I began by making software for people with Motor Neurone Disease and Cerebral Palsy which led onto making software for people with communication problems and dyslexia.
"It was my Mum who suggested I get in touch with The Prince's Trust, she thought I was a bit mad wanting to set up my own business. I was a bit wild when I was younger, and I think she was worried about me keeping on the tracks. She suggested I apply for support with The Trust and helped me with the paperwork.
"I've no idea where I would be now without The Prince's Trust, it really did get me started. Just knowing someone was willing to take a risk and support me boosted my confidence."
Last updated 8 months 3 weeks ago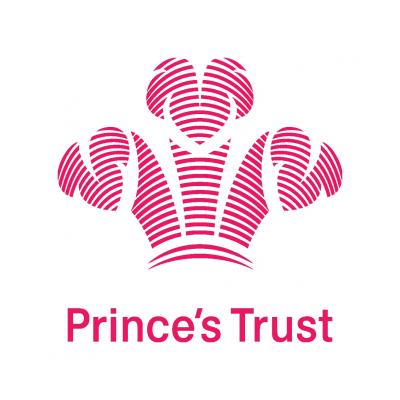 The Prince's Trust
Unit 8
Weavers Court
Belfast
BT12 5GH
United Kingdom