Power NI working to become Dementia Friendly
Northern Ireland's leading electricity supplier Power NI has been working with Alzheimer's Society on training for their staff in their efforts to become Dementia Friendly Community Champions.
Friday / 05 November 2021 10:52am
Nine Power NI/ Energia employees recently completed an intensive three-day training programme facilitated by Alzheimer's Society and are now able to deliver a two-hour workshop to colleagues across the organisation. The workshop will highlight how small changes can make a significant difference to the lives of people living with dementia and at the end staff will be qualified as Dementia Friends.
There are 22,000 people living with dementia across Northern Ireland and Power NI has also been working in consultation with the Alzheimer's Society's 'Focus on Dementia' group in Belfast, to gain valuable insights from people living with dementia and to help Power NI to shape their website and online resources so that they are more accessible for everyone.  Simple yet impactful changes can make a significant difference.
William Steele, Director of Customer Solutions at Power NI commented: "We are grateful to Alzheimer's Society for helping to educate us and improve our awareness of the impact of dementia and how to help people affected by the condition. We care about our customers and want to make sure our staff are well equipped to support their needs, and as well as working to become Dementia Friendly, we are JAM Card Friendly, and recently successfully achieved BS18477 which is a British Standard for Inclusive Service Provision. Furthermore, we are keen to also support our staff when they are talking to someone who has been bereaved."
People living with dementia have been worst hit by COVID-19 pandemic, with over a third of those who died with the virus in Northern Ireland also having dementia and many more rapidly deteriorating from lockdowns' knock-on effects such as isolation and the reduction of health and social care services.
Bernadine McCrory, Northern Ireland Country Director of Alzheimer's Society said: "Dementia is one of the greatest challenges we face in society today and people with dementia have been hardest hit by the pandemic, meaning they need support now more than ever. Businesses and organisations can make a big difference for people with dementia and their carers by making a commitment to become Dementia Friendly. We are delighted that Power NI has taken this important step towards becoming Dementia Friendly Community Champions help tackle the social and emotional impact of dementia."
Alzheimer's Society's Dementia Friends programme is the biggest ever initiative to change people's perceptions of dementia through greater awareness and understanding. The aim of the Dementia Friendly Communities programme is to make sure as many people with dementia as possible live in communities that support them; the programme makes a huge difference to those living with dementia and their quality of life.
-Ends-
Last updated 1 year 7 months ago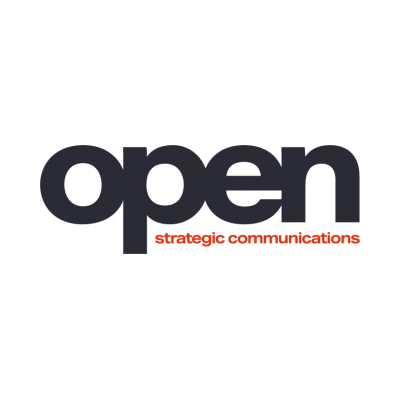 Open Strategic Communications
2nd Floor, City Exchange,
11-13 Gloucester Street,
Belfast
BT1 4LS
United Kingdom