Places available on the Ashton Centre's Community Family Support Programme
The Community Family Support Programme is an initiative designed to help families make life changing decisions to enhance and improve their everyday lives.
Friday / 12 September 2014 1:40pm
The programme supports families through developing their capacity to reach their full potential. The initiative also aims to prevent young people falling into the NEET (not in education, employment or training) category and help other young people who find themselves in this situation to re-engage with education, training or employment. 
During the 26 week programme families receive help from professionally qualified family support workers to address the health, social, economic, educational, employment and training issues that impact on their daily lives. 
The programme is delivered by community family support organisations in the heart of the community. 
What support will families receive? 
Family support workers engage and consult with parents of children and young people to promote early intervention and high quality parenting and to identify solutions to address their specific needs. 
The support provided on the programme is directly matched to the expressed needs of the families participating and may include help with: 
Parenting and life skills,
Encouraging better relationships within families, childcare, role models and caring responsibilities
Improving children's attendance and performance at school.
Encouraging young people to take a positive direction in life and reach their full potential. Motivating young people to enter education, employment and training.
Healthy living.
Stress management
Prevention of alcohol or drug misuse and help in overcoming current misuse.
Money management
Benefit advice
Reducing isolation
Support with domestic abuse
Housing issues
Support with behavioural issues.
Improving self confidence, motivation.
Accessing suitable education, employment and training opportunities.
Developing skills to find work, creating a CV, job-searching and preparation for job interviews.
 (
How can a family participate on the programme? 
Entry onto the programme is voluntary and referrals can be made by contacting: Ashton Community Trust directly or through a third party. 
Family profiles 
The family will:
Live in North Belfast.
Have a child or children between the ages of 11  and 18.
Additionally, families will have another family member that is unemployed – this may be a parent or an older sibling living at the same address!
or The family will:
Live in North Belfast
Consist of a parent aged between 16 and 24, whom is not in employment, education or training
For more information, please contact:
Jeanette Burns on
028 90 742255
Or
Email: [email protected]
Last updated 5 years ago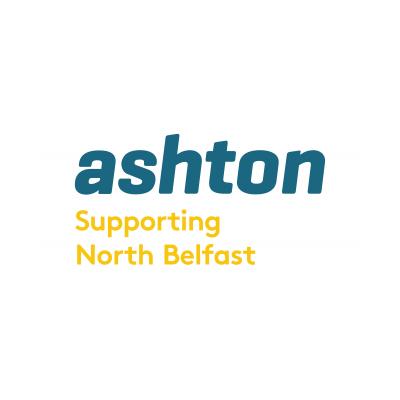 Ashton Community Trust
5 Churchill Street
Belfast
BT15 2BP
United Kingdom