Our service is now open to everyone.
Smartmove Housing can now help anyone wishing to access the Private Rented Sector across Northern Ireland.
Friday / 03 October 2014 9:28am
The Northern Ireland Housing Executive is funding Smartmove Housing's Private Rented Sector Access Scheme as part of there housing options approach, to expand the choice of people in Northern Ireland and empower them to transform their lives.
The aim of the scheme is to address housing need through the use of the private rented sector and to prevent and/or reduce homelessness across Northern Ireland by using good quality, affordable property in the private rented sector.
This will be done by providing support, information and effective advice to clients by using a person centred, holistic approach helping them live independently, sustain their tenancy and transform their lives.
Smartmove Housing will:
Reduce the need for households to pay large amounts of money to access properties by offering a bond to the landlord and a saving scheme to the tenant

Provide tenants with support to chose a property suitable and affordable for them and their household

Help the tenant set up their rent account, Housing Benefit claim, and know their rights and responsibilities as a tenant

Sign post or refer to another service if they need more help or support

 If you have a client that wants to access the service please see our website for me information or contact one of our Housing Officers.
Last updated 4 years 9 months ago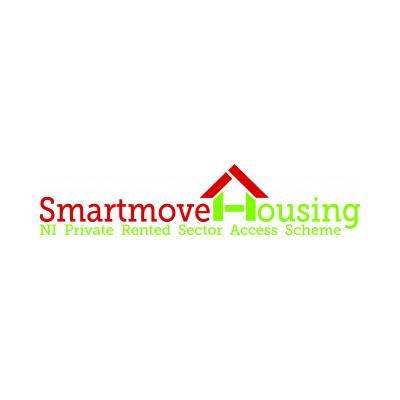 Smartmove Housing