OFMDFM Draft Childcare Strategy Consultation Events
Notice of Consultation events for the Executives draft Strategy being held throughout Northern Ireland
Monday / 24 August 2015 1:17pm
In line with our Programme for Government commitment, Junior Ministers McIlveen and McCann have launched the Executive's draft Childcare Strategy for public consultation. Consultation will run for 16 weeks until 13 November 2015, and will be include a series of regional consultation events to allow members of the public a chance to comment on the document.  
You will find a list of venues and relevant details listed below.  Please reserve a place in advance of attendance in order to assist with our administration.
Date
City Town
Venue
Time
15/09/15Belfast
The MAC
10 Exchange Street West
Belfast BT1 2NJ
9.30am – 12pm18/09/15Ballymena
The Braid, Ballymena Town Hall
Museum and Arts Centre
1-29 Bridge Street
Ballymena, BT43 5EJ
9.30am – 12pm21/09/15Newry
The Ballybot House
28 Cornmarket
Newry
BT35 8BG
9.30am – 12pm24/09/15Armagh
The Market Place Theatre
Market Street
Armagh
BT61 7BW
9.30am – 12pm28/09/15Londonderry/Derry
St Columbs Park House
4 Limavady Road
Derry/Londonderry
BT47 6JY
9.30am – 12pm5/10/15Omagh
The Tara Centre
11 Holmview Terrace,
Omagh, Co. Tyrone,
BT79 0AH
9.30am – 12pm
Please register by email to: [email protected] no more than 3 days before your chosen scheduled event. Provide us with details of those wishing to attend (name, organisation and your contact details) and indicate which venue you propose to attend.
Last updated 4 years 3 months ago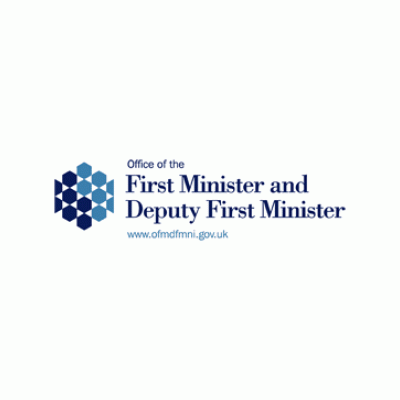 OFMDFM