Office Headphones and a Blast from the Past
Office headphones have come a long way since the late 1900s. Now they can be wireless or bluetooth, built to last and designed for comfort. And with so many of us working from home, they deliver noise-cancelling solutions just when we need them the most!
Thursday / 25 March 2021 2:11pm
The first headphones were made in the late 1800s and mainly for use by military personnel or telephone exchange operators. They were said to weigh in at around 10lbs and rest somewhat heavily (and clumsily!) on the shoulders of the wearer, creating extreme discomfort, despite their necessary functionality.
Then, in 1910, engineer Nathaniel Baldwin invented the first pair of audio headphones that are a much closer fit to today's office headphones, with authorities like the USA Navy placing mass orders, clueless to the fact that Baldwin was actually making them by hand while sitting at his kitchen table!
Jump forward half a century and you'll witness an immense shift from industrial to recreational use, as designers like Koss created earphone devices that took on a whole new persona. Yes, you've guessed it - they pumped out music!
So suddenly, the limited use in facilitating telephone exchange chats and other top secret conversations was no more (well, it was but the numbers were inconsequential compared with the music take off). These then industrial over-sized ear crushers went from the working world of industry and commerce to being glued to the heads of millions of teenagers across the globe.
Remember the Walkman?
Sony really started something when they found a way for us listen to music on the go in the late 1970s through rickety cassette tapes that, believe it or not, were kinda cool back in the day. In fact, that was probably the biggest catalyst for change that triggered the next clunky MP3 - which compared with the Walkman and at half the size really didn't feel clunky at all. After that came the iPod, followed by giant-sized gansta-rapper-type earphones that were bejewelled and as much a fashion statement as anything else.
Now we have the pleasure of AirPods from global giants like Apple, and bluetooth/wireless earphones and headsets that are compatible with how we work today: office desktop phones, softphones, tablets or iPads.
And what a good thing that is seeing as most of us work either remotely or at least between both home and the office. Oh, and Covid-19 has put a dramatic stop to the sharing of office equipment (so if you're still sharing, you really shouldn't be) making sure we put health and safety first.
Headphones for office and remote working
Picture the scene: Lockdown number three and working from home, the kids are on Zoom lessons that are eating into your Wi-Fi, your other half is furloughed and inconsiderately loud, with the TV blaring and noisy DIY jobs that attempt keep him/ her busy. And all along, you're trying desperately to block out the chaos just so you can put in a good day's work.
With three consecutive lockdowns we've been there - we feel your pain! So, what are your options?
Well, for starters, to work effectively from home or anywhere remotely you'll need a business headset or office earphones that are noise cancelling and will allow you to do your job by blocking out this new 'crazy' world (however long it lasts!). You'll need to understand the device(s) you will be using them on, of course, so you can source the right product and understand whether it's your office laptop, iPad or desktop computer back in the workplace.
Basically, it's all about understanding compatibility.
Understanding compatibility when choosing business headphones
Most headphones designed for business use are built to last these days, with features like superior wireless connectivity, long lasting battery life and the solid offering of crystal clear calls.
At Standard Utilities, we've found that when we chat to our customers about business headsets they're generally taken back at how expensive they are (we'd sooner tell you the truth). That's because each set of office headphones is cleverly engineered to provide comfort, incredible call quality through enhanced speakers and, in most cases, the modern office headset can connect to multiple devices simultaneously (up to 5 devices and depending on the manufacturer) including a desk phone, softphone (computer phone) and mobile or tablet.
So, even in the noisiest of homes or offices, the advanced noise-cancelling capabilities will work wonders for your concentration.
How do I know what product to choose?
If you're sourcing for a call or contact centre, you'll need a call centre headset where the microphone is noise cancelling and that provides all-day comfort and support. If, for example, you need office headsets for your GP practice reception, you'll need to think about either corded or wireless; one allows mobility without removal, the other doesn't. You'll also need a headset for every member of your team to avoid sharing and working to more stringent health and safety considerations.
If your business employs a sales team who are out and about on the road, you could consider a single Bluetooth ear device that allows up to 14 hours talk time and boasts battery life of up to 10 hours. This little number means that your workforce will be able to work while 'on the go' and operate safely and hands-free. And you're really can't put a price on that, nor upholding the law!
We're all ears...
Excuse the pun, but if you're ready to chat about your options and the compatibility of use with your existing hard or software, call us on 0289 9032 8888 (Belfast) 01 908 8888 (Dublin) or 0207 046 7840 (London).
We've been trading as one of the UK's leading telecoms experts for almost two decades and there's nothing we don't know about the products out there and how they can support you.
Whether it's ergonomics, practicality, replacement office headsets or deploying staff to work from home, we can help.
We don't detail the products on our website simply because there are too many to list. Our objective is to understand your needs, meet them in the most cost effective way and deliver on both price and service.
So, lend us your ears (as a well known playwright once said) and we'll lend you our expertise!
As Standard.
Last updated 2 months 3 weeks ago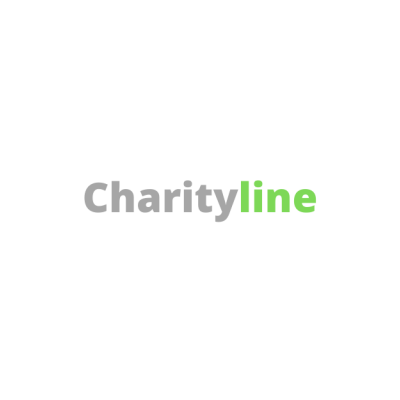 Charityline
Quay Gate House
Scrabo Street
Belfast
BT4 4BD
United Kingdom