Northern Ireland's young people "unable to cope with life" since pandemic, warns Prince's Trust
More than a quarter of young people in Northern Ireland (27 per cent) admit they feel "unable to cope with life" since the pandemic, warns a new Prince's Trust report.
Tuesday / 19 January 2021 12:11pm
45 per cent of 16 to 25-year-olds in Northern Ireland say their mental health has got worse since the start of the pandemic, while 55 per cent say they "always" or "often" feel anxious. 65 per cent also report feeling like they are "missing out on being young."
The Prince's Trust Tesco Youth Index, conducted by YouGov, gauges young people's happiness and confidence levels across a range of areas, from their working life to their physical and mental health.
The research suggests that young people who are not in education, employment or training are even more likely to feel "unable to cope with life" and more likely to be experiencing anxiety.
The report also reveals that 20 per cent of young people in Northern Ireland do not feel confident about their future work. More than half (55 per cent) say it is harder to ask for employment help as "everyone needs it at the moment". 62 per cent say that getting a new job feels impossible now because there's so much competition.
Mark Dougan, Northern Ireland Director at The Prince's Trust said: "The pandemic has taken a devastating toll on young people's mental health and wellbeing. They face a disrupted education, a shrinking jobs market and isolation from their friends and loved ones, and as a result, too many are losing all hope for the future. As ever, it is unemployed young people – and those with few qualifications and little confidence – who have an even more negative experience.
"The Prince's Trust will always be there for young people across Northern Ireland, giving them a lifeline to overcome the toughest of challenges. At this critical time, we need businesses, government, and individuals to work with us to help as many vulnerable young people as possible. It is only by working together that we can stop this generation of young people giving up on their futures – and themselves." 
Cora Laffey, aged 24, moved to Belfast from England two years ago. At the start of 2020 she worked in gyms as a self-employed personal trainer, so when the Covid 19 pandemic began and gyms had to close it really hit her hard.
"I felt abandoned, anxious and horrible. When it became clear this wasn't going to pass quickly I thought I could sigh and give up or choose to rise to the challenge.
"I felt anxious because I was looking at my ability to earn being completely taken away from me. I didn't qualify for government grants because my business was too young. It was really hard to stay positive at first as there was so much to get my head around. I wasn't in a position where I could move in with parents as that would mean moving back to England, so I thought I have to find a way to make this work."
Before the pandemic Cora had an idea for a business in the retail sector and took part in the Prince's Trust Enterprise programme for some advice and guidance on how to set it up. Enterprise is a free, three-day programme that covers the basics of starting a business and provides access to start up finance support if needed.
"The business idea I had involved working with the retail sector, when the pandemic began it was clear this wasn't the time to pursue that but instead I was able to use what I learnt through Enterprise to diversify my Personal Training business and take it online. The programme showed me that my business didn't have to be stagnant and it could move in different directions.
"Moving online transformed my business structure to one that has the ability to outlast and outperform the in-person format that I assumed was my only avenue to income in my sector. It allowed me to adapt to the world as it changed in a way that I wouldn't have even been aware of. The Prince's Trust course enabled that movement."
Cora's online business involves setting up personalised programmes for clients depending on what they want to achieve, that could be fitness, strength or flexibility. Using social media, Zoom and email she works with people to help them achieve their goals.
"The income from this way of working has completely saved me. I've also been able to reach out to other online businesses for advice which has been great, choosing to help other people and rely on other people has changed my outlook and really helped my own mental wellbeing. I feel like the situation has fostered a sense of connectivity in local communities."
The Prince's Trust and Tesco are working together to provide mental health resources and support in schools across the UK. The partnership also helps young people into jobs through The Trust's employability courses.
Emma Taylor, UK and ROI People Director at Tesco said:  "The findings of this year's Youth Index highlight how vital it is to support young people to develop skills and build their confidence, to support their future. Through our existing partnerships with The Prince's Trust and other charities, we have already supported over 40,000 young people in secondary schools to develop essential employability and life skills, such as teamwork and communication.
"In these extraordinarily difficult times, supporting young people's mental health is paramount and as a business, we are committed to helping many more young people in the coming years to build their skills and secure employment."
The Prince's Trust provides support for young people's mental wellbeing across all of its programmes and its youth support workers are online every day to help those in need.
The Prince's Trust helped more than 70,000 young people last year to build the confidence and skills they need to realise their potential. The employability courses offered by The Trust, which are run both in person and online, give young people the practical and financial support needed to stabilise their lives. Three in four young people on Prince's Trust programmes move into work, education or training.
Last updated 1 month 2 weeks ago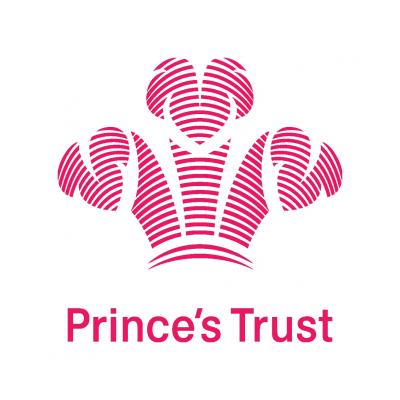 The Prince's Trust
Unit 8
Weavers Court
Belfast
BT12 5GH
United Kingdom