N.I HOSPICE LAUNCH ANNUAL CHARITY WALK
Downtown Radio presenter Siobhan McGarry and Northern Ireland Hospice Nurse Specialist Janet McVeigh launch the 2015 Northern Ireland Hospice Walk. Now in its 35th year, the N.I Hospice Walk encourages people from across the country to join a local walk w
Tuesday / 10 February 2015 5:04pm
Swapping the comfort of the studio for the pavement, Downtown Radio Presenter, Siobhan McGarry officially launched the 2015 Northern Ireland Hospice Walk which is set to take place on Saturday21st and 28th March.   Siobhan is encouraging everyone in Northern Ireland to step up and support the local charity, and make a real difference to the lives of terminally-ill people and their families.
Now in their 35th year, the NI Hospice Walk asks people from across the country to lace up their trainers, and join their local walk at eleven stunning locations across the province, whilst raising some much needed funds for the adult's hospice. Taking place across two weekends in March and with distances ranging from 1.5 miles to 9 miles, the Hospice Walks are something that anyone of any age or ability can take part in.
Launching the event, Downtown Radio presenter Siobhan McGarry offered her support for the annual sponsored walk:
"I'm delighted to be involved in this year's Hospice Walk, and to support Northern Ireland Hospice as they continue to care for adults living with life-limiting illnesses across the country. It's great to be able to do something that's not only fun and great exercise, but to raise money for an organisation that does such amazing work in caring for those at the end of life."
One of the most significant fundraising events in the calendar, this year the Hospice Walk campaign aims to raise £110,000, which is needed to help support the annual fundraising target of over £6 million. And this year, the appeal is extra special because we hope, with the public's support, to raise additional funds that will help complete the rebuild of our hospice at Somerton Road.
Northern Ireland Hospice currently cares for over 3,000 people across both adult and children's services in hospice and in the community. Whilst all care is free of charge to the patient, unfortunately it is not free to provide.
Every pound raised will make a difference says Joanna Pawson, Fundraising Manager at Northern Ireland Hospice,  
"Every donation counts; sponsorship money of just £30 will pay for one hour of specialist nursing care for a patient at home. I'm appealing for as many people as possible to come and walk, have some fun and raise money for Northern Ireland Hospice!"
To register for the 2015 Hospice Walk, go to nihospice.org or call 028 9077 7123. Follow NIHospice on Facebook and Twitter to catch all the latest walk news.
Last updated 5 years 3 months ago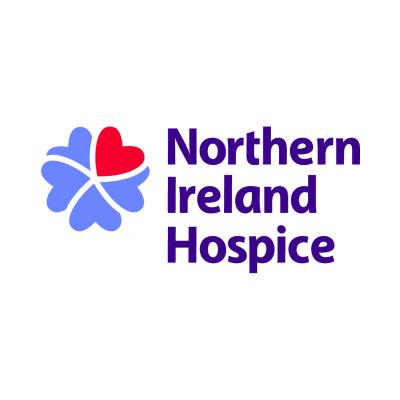 Northern Ireland Hospice