New Year, New You
Action Cancer is calling you to improve your health and wellbeing in 2022
Monday / 20 December 2021 9:57am
Against the backdrop of the coronavirus pandemic, more and more of us have taken it upon ourselves to invest in our health and wellness. 
As we approach the start of a new year, Action Cancer is encouraging members of the general public to get in touch and avail of its free range of health improvement initiatives.
Around 4 in 10 cancers could be prevented by following a healthy lifestyle and the charity seeks to educate, empower and support men and women to make better life choices.
Dr Caroline Hughes, Health Improvement and Evaluation Manager at Action Cancer, said: "We have something for everyone seeking to make positive changes in 2022. Whether you are looking to increase your fitness and stamina, lose weight, improve your diet or replace a bad habit with a good one, we are here for you. Our professional team of coaches will offer support, guidance and motivation at every stage of your journey. We are looking forward to hearing from you and providing a pathway tailored to suit your specific needs."
These are the health and wellness opportunities that are set to make their way into our lives in 2022, according to the experts at Northern Ireland's leading, local cancer charity, Action Cancer. There is availability across a number of fundraising initiatives and programmes, so why not register today?
Health Checks – Get a snapshot of your current health.  Health Checks are available to men and women aged 16+ and incorporates a number of assessments including blood pressure, cholesterol, blood glucose, and body composition analysis, as well as lifestyle advice and information on common cancers. The checks do not diagnose cancer but aim to increase awareness of current health and the importance of cancer prevention and early detection. They are a great way to see how your lifestyle changes can impact on your health over time by getting a routine health check every year.  Book your health check at Action Cancer House or on board the Big Bus (supported by SuperValu and Centra) which visits 200 locations across Northern Ireland every year.
Step into Action – Do you want to become healthier?  Do you struggle to eat healthily or get enough exercise? Are you ready to make changes but you don't feel like you are making progress? This feeling of being stuck or in a rut can happen to everyone. However, if it persists, it can lead to self-doubts and self-judgments that can hinder your progress.  Step into Action can help. The programme provides you with one-to-one access to a highly qualified Health and Well-being coach and is designed to help you achieve a healthier lifestyle. The six-session programme, delivered over 3-6 months, uses proven behavioural change and self-compassion techniques to help you flourish. The Step into Action programme is available to men and women aged 18+ and is available face-to-face in Action Cancer House, Belfast or virtually.
Get Fit, Get Healthy – This weekly, group-based, virtual programme (for men and women over 18 years of age), combines sessions on key diet/nutrition, physical activity, lifestyle topics and personal awareness to help you develop a healthy lifestyle.  This programme challenges your thoughts and attitudes to short-term 'fixes' to help you work towards long-term, sustainable lifestyle changes.  Sessions are held on Wednesday evenings and the next programme will begin in February 2022.
Volunteer to be a Health Champion – In Northern Ireland, 14 men are diagnosed with cancer every day, and men are likely to sit on their symptoms for up to two years before contacting their GP. They are often diagnosed at a later stage than women and subsequently more likely to die from cancer than women. Research also shows there has been an increase in men displaying mental health issues as a result of the pandemic. Action Cancer, in partnership with WorkPal (a Belfast headquartered software company which develops and implements workforce management software into businesses) is inviting men to take the Work Pal Pledge and volunteer to become a health champion in the workplace. A men's health toolkit is available and this free resource outlines cancer prevention and support services on offer to men, as well as how to access cancer information on signs and symptoms, and online self-care tools to improve mental wellbeing. To obtain your free copy email [email protected]
If you need a goal to work towards, why not sign up to a physical activity challenge and help raise funds for Action Cancer while staying active?
Run a Marathon – If you are a runner, then the New York City Marathon will definitely be on your bucket list. It is one of the six World Marathon Majors taking you from Staten Island through the five boroughs of New York to the finish in Central Park. It is an experience that stays with runners for a lifetime. There is a carnival atmosphere with two million spectators cheering runners along the route in one of the greatest cities in the world. Do something amazing this year and join Team Action Cancer to run the world's largest marathon on Sunday 6th November 2022. Package includes race entry, flights and accommodation in a four-star hotel. You also have the option to bring family and friends on a non-runner package. Contact [email protected] or 028 9080 3347.
Contact the Action Cancer team on 028 9080 3344 or visit the website www.actioncancer.org for further information.
Last updated 4 weeks 1 day ago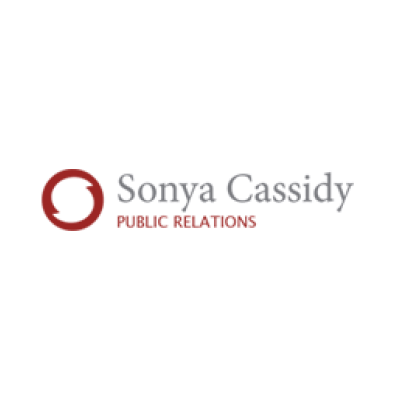 Sonya Cassidy PR
Hopkins Glen
49 Ballynarrig Road
Co Londonderry
BT49 9NG
United Kingdom