New research shows cost-of-living crisis is worsening for disabled people in Northern Ireland, as charity announces emergency financial support for households
The disability charity Sense, has announced that it will provide emergency financial support to disabled households, in response to its latest research, published today, that shows the impact of the worsening cost-of-living crisis on disabled people.
Friday / 03 March 2023 4:29pm
More than four in five (83 per cent) of disabled people in Northern Ireland say that their financial situation had worsened since the start of the year, according to a Sense survey, and one in two (55 per cent) admit to being in debt.
Energy costs remain the biggest worry for disabled households, with over half (59 per cent) of all disabled people across the UK saying they are struggling to afford to keep their home warm, and one in four (29 per cent) cutting back on using essential specialist equipment, such as ventilators, nebulisers and electric hoists. More than a third (35 per cent) of disabled people said that they fear their energy supplier will try and move them to a prepayment meter, amid reports of forceable installations in the homes of vulnerable people.
Nearly half (46 per cent) of all disabled people say they are skipping meals to save money, and one in five (21 per cent) disabled people say they are regularly using food banks. Only a third (33 per cent) said they were optimistic that their financial situation would improve this year.
The bleak outlook has prompted Sense to announce further financial support to families caring for loved ones with complex disabilities. A thousand families from across England, Wales and Northern Ireland will receive a two-hundred-pound grant from Sense this month to help them with extra costs. It follows payments of five hundred pounds that the charity made to a thousand families last year.
Next Tuesday (7 March), ahead of the Spring Budget, disabled people and families will visit 10 Downing Street to hand-in a petition of 80 thousand signatures, calling on the Government to provide further support for disabled people during the ongoing crisis.
Richard Kramer, Sense Chief Executive, said:
"The crisis is worsening for disabled children, adults and their families, and the government isn't doing enough to help them.
Even before this crisis, disabled households were under pressure, many in poverty, less likely to be in full-time employment, and facing additional disability related costs. Now with costs continuing to spiral, they're telling us they're at breaking-point.
No-parent should be going without food to feed their disabled son or daughter, be forced to switch off essential medical equipment, or confine their heating to one room in the house just to keep their children warm. Sadly, this has become the new normal for so many disabled households across the country.
The emergency financial support we're providing to families will help to plug the gap and ease the pressure on them, but we recognise the support will only reach a fraction of disabled households that actually need it."
Sense is calling on the Government to postpone the planned increase to the Energy Price Guarantee (EPG) – the state-subsidised energy rate. The charity also wants to see the establishment of a social tariff for energy, to offer a discounted rate for disabled households who need to use more energy.
Case study:
[Picture attached: Josie and Paige Armstrong]
Six-year-old Paige, from Ballyclare in Country Antrim, Northern Ireland, has Mitochondrial disease. Because of her condition, she is often in and out of hospital - trips her dad, Mark, accompany her on, while mum, Josephine, stays at home and cares for the other children. This affects the family's income, as Mark does not get paid for the time he's not working.
The family have been affected hugely by the increasing costs and the pressure on them has continued to get worse. In February, the family were evicted from their home due to a rent increase they couldn't afford. They now live in temporary accommodation. Josie said that moving and the change associated with that stressed Paige who has been having seizures almost every day since. Her mobility has also been affected.
The temporary accommodation isn't accessible for Paige who is a wheelchair user, and so the family have to carry her up the stairs. There have also been issues with the heating and mould in the house.
Josie said: "Things are still tough for us, and we don't know how long we'll be in this temporary accommodation. The government needs to do more to help disabled people and their families, they don't know what it's like. Charities should not have to make up for what the government should be doing."
Sense cost-of-living support fund:
Sense Cost-of-living support fund is open to children and adults with complex disabilities, living with their families at home, who are on low incomes.  Referrals need to come from Sense professionals working with individuals and families rather than directly from families themselves.
The scheme operates in England, Northern Ireland and Wales.
Last updated 2 weeks 6 days ago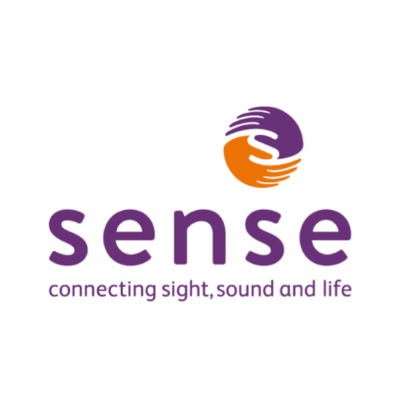 Sense Northern Ireland
Sense Touchbase Pears, 750 Bristol Road
Selly Oak,
Birmingham,
B29 6NA
United Kingdom