'New look' Disability Sport NI championing access to sport for all
Leading local charity, Disability Sport NI has unveiled a 'new look' brand to highlight its work championing access to sport and physical recreation for local people with disabilities.
Monday / 04 August 2014 9:35am
The launch of the 'new look' brand is the first key delivery element of Disability Sport NI's new strategic plan covering the period 2014-2019 entitled Changing lives through sport and physical recreation. This plan will focus on building on the charity's success to date at increasing local sports and physical recreation provision for people with disabilities with an emphasis on the priorities of: improving health and wellbeing though community sport; developing sporting talent though performance sport; supporting inclusion through education and training and developing inclusive sports facilities.
Kevin O'Neill, Chief Executive of Disability Sport NI highlights the work still to be done to ensure local people with a disability have equality of access to sport and physical recreation opportunities, he said "last year was our most successful year to date with the range of participation programmes, training courses and education programmes we ran directly benefitting just over 20,000 adults and children. We have achieved a lot, however there is a great deal more that needs to be done to make access for all a reality. Only 19%* of disabled adults in Northern Ireland participate in sport compared to 37% of non-disabled adults so people with disabilities are still half as likely to participate in sport. We need to improve this situation by increasing greatly the number of sports opportunities and accessible sports facilities available to people with disabilities in every area of Northern Ireland."
Disability Sport NI delivers a range of sports programmes across the province which give children, young people and adults of all ages the opportunity to get involved in a range of mainstream sports, in addition to disability sports like Boccia, Wheelchair Basketball, and New Age Kurling which are specifically designed to be inclusive of people with disabilities.
The charity also offers disability inclusion training to local sports coaches, clubs and teachers and when potential is spotted, develops athletes through its performance sport programmes. Previous 'alumni' of their performance sport programme have included Paralympic Gold medallists Michael McKillop and Bethany Firth, and the star of the Sochi 2014 Winter Paralympics. Kelly Gallagher MBE.
Speaking about the success of Northern Ireland's Paralympians Kevin O'Neill urged the public to get behind the charity's work to champion access to sport for all. He said "Everyone in Northern Ireland felt an enormous sense of pride when the likes of Kelly, Michael and Bethany achieved Paralympic success and we all cheered on our own home-grown talent at the Commonwealth Games including the three Paralympians in the team, James Brown who was piloted by Dave Readle in the track cycling and Jason Smyth and Bethany Firth who both competed in mainstream competition for their preferred events. These young people truly are sporting champions to be proud of, but you do not need to be a medal winner to enjoy and benefit from taking part in sport."
"Our charity's experience tells us that for anyone with a disability, as well as the health benefits, taking part in sport it can provide improved opportunities for social inclusion, increased confidence and self-esteem and not forgetting it is a great way to socialise, make friends and have fun. Disability Sport NI wants to see these benefits and opportunities enjoyed by anyone with a disability across Northern Ireland but as a small charity we cannot achieve our goal without the help and support of others. I would like to take this opportunity to urge local people to join with us in championing access to sport for all"
If you would like to learn more about the work of Disability Sport NI and how an individual, group, club or company can join with them to take action that will make getting involved with and taking part in sport a reality for everyone with a disability, please visit www.dsni.co.uk
*NI sport and physical activity survey 2010 (SAPAS) published by Sport NI and Department of Culture, Arts & Leisure (DCAL)
Last updated 5 years 7 months ago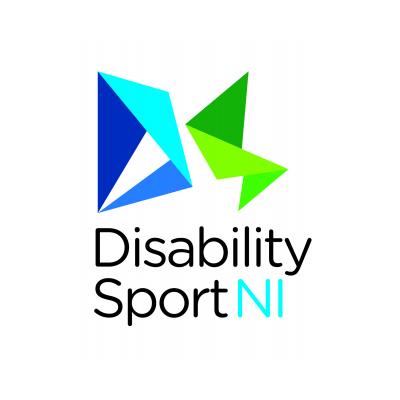 Disability Sport NI
Unit F, Curlew Pavilion
Portside Business Park
Belfast
BT3 9ED
United Kingdom