New Early Intervention Programme for ADHD is Changing Lives
The Changing Lives Initiative is an innovative new early intervention programme supporting families affected by Attention Deficit Hyperactivity Disorder (ADHD).
Thursday / 23 May 2019 12:39pm
At its mid project conference in Belfast this week, the project highlighted the enormous impact the intervention has had on families since it was launched 18 months ago and how it is changing lives.
The initiative is supported by an award of €2.7m by the European Union's INTERREG VA Programme, a programme managed by the Special EU Programmes Body (SEUPB) and is delivering the new early intervention model in Belfast and Lisburn; County Louth and surrounding border area; and the Argyll and Bute region in Scotland.  The project is set to benefit over 2,000 families in these regions over 3 years.
As many as 5% to 6% of school-aged children are affected by ADHD.  The Changing Lives Initiative works to create a better understanding of ADHD and provides an intervention programme for families with children aged (3-7) experiencing behaviours consistent with ADHD. In the last 18 months, the project has provided an intervention to over 800 families who were concerned about their child's/ children's behaviour, including the delivery of 23 intensive group based programmes for parents. 
Speaking at the conference Danielle a parent who has recently completed the programme in Belfast said: "I got my son back, I got my family back.  I got more support from this group than anything else" "My son got his childhood back".
 Gina McIntyre, Chief Executive Officer with the SEUPB, said: "This project is delivering a high impact, cost effective intervention that strengthens family bonds whilst reducing reliance on drug treatments for ADHD. It is having a profoundly positive impact upon the lives of hundreds of children and families who are effected by the condition across Northern Ireland, Ireland and Scotland. The project is a fantastic example of the type of innovative cross-border health and social care work helping citizens through the EU INTERREG VA Programme".
Annie Armstrong, Manager, Colin Neighbourhood Partnership added: ""We are delighted to see such positive outcomes the programme has delivered to families from the local community and across Ireland and Scotland. It reinforces the importance of early intervention support services for families with children who may need an ADHD diagnosis in the future and enable them to ensure their children are offered  the very best opportunities to reach their full potential."
 This new intervention has involved project partners from both the Community and Statutory Health Sectors: with Archways as Lead partner; Dundalk Institute of Technology as Research Partner; Colin Neighbourhood Partnership delivering the programme in Belfast and Lisburn; The Genesis Programme (Louth Leader Partnership) delivering the programme in Louth and surrounding border areas; and NHS Highland (Argyll & Bute Health and Social Care Partnership) delivering the programme in Scotland.  The project has successfully engaged both urban and remote communities in the different jurisdictions and is working with some of the most disadvantaged communities in these areas.
For further information please contact David Simpson, Programme Manager, Colin Neighbourhood Partnership on 028 9062 3813
Last updated 1 year ago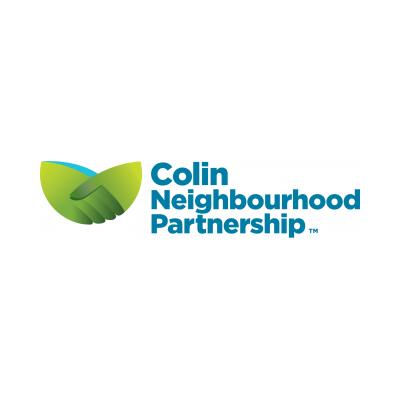 Colin Neighbourhood Partnership
Colin Neighbourhood Partnership
Cloona House
Belfast
BT17 0LG
United Kingdom