New Breast Cancer Information & Support Hub opens at The Park Centre in Belfast.
Local breast cancer charity Pretty 'n' Pink have officially opened the charity's first ever Information & Support Hub based at The Park Centre in Belfast. The new hub will house the charity's main administrative office, as well as offering a newly expand
Monday / 02 March 2020 10:58am
Those present at the launch included Belfast Lord Mayor Daniel Baker, local politicians, and local health professionals, as well as family and friends of late charity founder and Belfast woman Noleen Adair.
Founded in 2006, Pretty 'n' Pink is Northern Irelands breast cancer charity and aims to support both men and women with breast cancer as well as their families.  The charity's Support Fund has proved to be a lifeline to families who may be struggling with the financial difficulties that a cancer diagnosis can bring.  The Fund helps in areas such as extra travel costs to and from hospital appointments, utility bills, and purchase of post-surgery underwear, as well as respite breaks and family outings.  In 2019 alone over 300 patients and their families received help with over £62,000 in funding used from the Support Fund.
The opening of the Information & Support Hub has enabled Pretty 'n' Pink to expand the charity programme of patient support services to now also include Counselling Support, and Complementary Therapies.  It is envisaged this will help ease the burden on services with there now being almost 1500 newly diagnosed cases of breast cancer in Northern Ireland each year.
Pretty 'n' Pink founder Noleen Adair was diagnosed with breast cancer at the age of just 22.  She devoted her life to her charity and helping take away the stress of a diagnosis, even if it were only for a short while.  Noleen passed away at the age of 35, and today the charity is governed by a voluntary Board of Trustees and operated by a small team of staff and a pool of volunteers.
Speaking from the launch, Charity Operations Manager, and Noleen's sister Leanne Rooney said:
"When Noleen was ill, we as a family all went through her breast cancer with her and can relate first-hand to the stresses and problems that both the patient and their family might be faced with.  I am so proud of my sister and the charity that she started, and humbled to be able to help carry on her legacy.  Myself and my family are very excited to be here this evening for the opening of the new Hub.  We have already had some patients avail of the new counselling and complementary therapy services, which we believe to be imperative to the emotional, mental, and physical health needs of those patients we support.  Going forward our goal is to extend the new services to partners, children, and family members as we feel this will be of huge benefit to families.
"We also have a charity shop based at The Park Centre, which has been open for 6 years now.  When we were offered a second unit at the centre we believed it to be the perfect location for the new Information & Support Hub due to the close proximity to local hospitals including the main Cancer Centre at Belfast City Hospital, as well as handy motorway links keeping us accessible to patients outside of the Belfast area.  The ample parking at the centre is another very positive factor to patients visiting the Hub.
"The Hub opening night also coincides with what would have been Noleen's 41st birthday and it is great to have the support of her friends here this evening and also over the last number of years".
Lord Mayor, Councillor Daniel Baker, spoke at the event,
"It's fantastic to be here at the launch of Pretty n' Pink's Support Hub, a project which will benefit local breast cancer patients from both Belfast and further afield tremendously. I am delighted to support the charity and promote the services available here. From complementary therapies to counselling and social awareness to fundraising, it is hoped that this new Support Hub will not only provide cancer patients with an additional support network but also will be of benefit to the wider family who inevitably are also impacted by the illness as they care for their loved one. I look forward to seeing how the work of Pretty n' Pink's Support Hub will benefit both the local and wider community long into the future."
Speaking of her involvement with the charity Pretty 'n' Pink Complementary Therapist, Kim said;  "Having received support from Pretty 'n' Pink during my own breast cancer journey I have been very keen to support the work of the charity and have been fundraising with the help of family and friends in order to give something back.  As a trained complementary therapist, I am now delighted to be able to volunteer my services at the Pretty 'n' Pink Information & Support Hub offering therapies such as Reflexology, Reiki, Indian Head Massage, and other therapies as appropriate to the individual patient.
"Having personal experience of breast cancer means I can fully empathise with my clients, and I find my job now has a new sense of purpose - I find it really rewarding being able to help.  Volunteering with the charity has also helped me move on from my own diagnosis."
It is estimated that the charity needs to raise in excess of £200,000 per year in order to fund the Information & Support Hub, as well as funding the new Patient Support Services, Support Fund, Patient Social Outings, and Breast Cancer Awareness Campaigns.  At present the main bulk of charity funds come from public donations and the charity continues to fundraise year-round, through events such as bag packs, fundraising nights out, an October Gala Ball, and through 'Pink Week' a fundraising week held in October. 
The Pretty 'n' Pink Breast Cancer Charity Information & Support Hub is based at Unit 2, The Park Centre, Donegall Road, Belfast, BT12 6HN.  Further information on the charity and services on offer can be obtained by calling into the hub or by contacting 02890 347780 / 07702673236, email [email protected], or visiting the website at www.prettynpink.org.
Pictured in the photograph are left-right 
Left-Right:  Kim Wilson, Noeleen Lynn, Chloe Light, Leanne Rooney, Belfast Lord Mayor Councillor Daniel Baker, Paul Doherty (SDLP), Nicola Verner (DUP), Gerry Carroll (People Before Profit), Donnamarie Higgins (Alliance Party), Bronagh Kennedy.
Last updated 1 year 2 months ago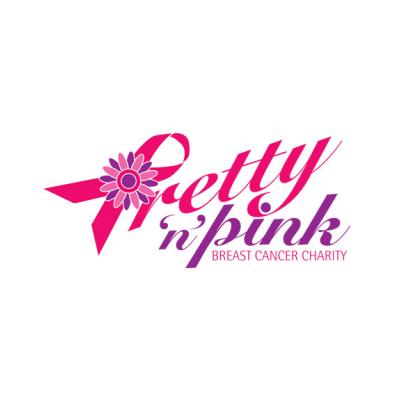 Pretty n Pink Breast Cancer Charity
Pretty n Pink, Breast Cancer Charity
Bryson House, 28 Bedford Street
Belfast
BT2 7FE
United Kingdom