Need advice on Stroke? Then call the Stroke Association Helpline.
The Stroke Association charity has launched a special campaign across Northern Ireland to encourage anyone affected by stroke to seek the help and advice they need by calling their dedicated Stroke Helpline on 0303 3033 100.
Thursday / 04 October 2012 11:54am
Each year inNorthern Ireland, an estimated 4,000 people have a stroke. That's one person every two hours. Stroke has a devastating impact on an individual, is the single biggest cause of severe disability in theUKand the third most common cause of death.
 For many people a stroke happens suddenly and without warning and contrary to common belief, it can happen to anyone at any age – even babies in the womb.
 There are currently 32,998 stroke survivors inNorthern Irelandand over 10,000 people living with aphasia, a devastating communication disability caused by stroke.
 The Stroke Association is the onlyUKwide charity dealing with stroke in people of all ages. We believe in life after stroke. We work to prevent strokes and support those affected by stroke through our wide range of services. We also campaign to raise awareness about stroke and improve care and are involved in research into prevention, treatment and rehabilitation.
 Tom Richardson, Northern Ireland Director at the Stroke Association explains;  "Experiencing a stroke is a traumatic event for anyone. Too many people still don't understand stroke and its impacts. A stroke can affect a family environment both physically and emotionally and many people feel they have no-one to talk to about their experience and how to deal with it. Therefore, getting the right information and support is vital in helping those affected through an extremely challenging time. Stroke survivors and their families must be properly supported so they can make better recoveries and get on with their lives and the Stroke Helpline has proved to be a valuable resource in providing advice, emotional support and a listening ear."
 Belfast stroke survivor Eleanor McCallion, age 28, commented; "When I contacted the Stroke Association I felt listened to and understood. You can feel very isolated and frightened after a stroke with many questions and it is good to talk to an understanding person and get some answers. I also receive ongoing support from the Stroke Association Information, Advice and Support team which has been of tremendous help in getting my life back after stroke."
 Mr Richardson adds; "We are working closely with all the Northern Ireland Health Trusts in promoting this campaign and together we will ensure that everyone affected by stroke has easy access to this quality led voluntary service. We would also like to thank Queens University who partially funded this campaign."
 Contact the Stroke Helpline on 0303 3033 100* (Mon–Fri, 9am–5pm) or email [email protected] For further information or to express an interest in supporting the Stroke Association through volunteering or fundraising, please contact the team on 028 9050 8020 or email [email protected].
Last updated 6 years 11 months ago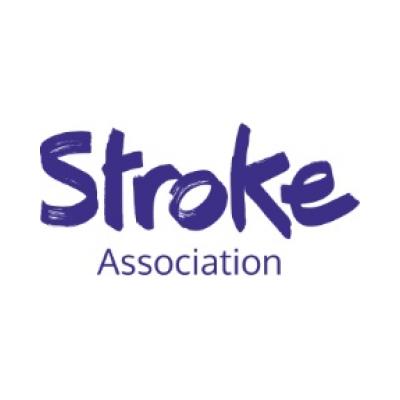 Stroke Association
Rushmere House
46 Cadogan Park
Belfast
BT9 6HH
United Kingdom