Minister opens NSPCC centre to tackle sexual abuse in Northern Ireland
New NSPCC Chief Executive Peter Wanless joined Health Minister Edwin Poots MLA, NSPCC Trustee Lady Brenda McLaughlin, and Craigavon Service Centre Manager Caroline Holloway, to launch the children's charity's newly refurbished facility
Wednesday / 12 June 2013 4:07pm
A fully refurbished and modernised NSPCC Service Centre dedicated to tackling sexual abuse of children has been opened by Health Minister Edwin Poots in Craigavon.
Based in Carn, NSPCC has invested in the service centre to provide the best possible facilities for service users. 
Professionals based at the centre work with children and young people who have experienced sexual abuse, providing the therapeutic treatment and support required to enable them to recover and rebuild their lives. Staff at the service centre also work with young people who display harmful sexual behaviour towards other children, in order to prevent sexual abuse before it happens. In addition, the service centre is pioneering intervention work with adults who may pose a risk to children, again with the goal of preventing sexual abuse.
Caroline Holloway, NSPCC Craigavon Service Centre Manager, said: "In light of recent high profile cases such as Savile and the child exploitation cases in Bradford and Oxford, we are acutely aware that communities continue to be challenged by sexual abuse and its impact on children and families.
"The face of sexual abuse is ever changing but remains as devastating today as it always has been for those affected by it. In spite of the challenges, we remain dedicated to helping children, young people and families survive and overcome the terrible impact of sexual abuse and increasingly we are directing our efforts to the prevention of abuse before it happens. I am delighted that the NSPCC has invested in Craigavon Service Centre to help us better deliver our specialist services.
"We are demonstrating that we are changing lives for the better.  With the evidence of the results of our work we are also influencing professionals outside NSPCC so that together we can help as many children and families as possible."
Health Minister Edwin Poots said: "Sexual abuse has a devastating impact on its victims and their families and I welcome the launch of this NSPCC Service Centre today and the important services and programmes that the NSPCC provides to children in partnership with other agencies."
The NSPCC Craigavon Service Centre offers services across the Southern Health and Social Care Trust area, as well as outreach services in the Western health and Social Care Trust. Similar services are provided at NSPCC centres in Foyle and Belfast.
Last updated 7 years 1 month ago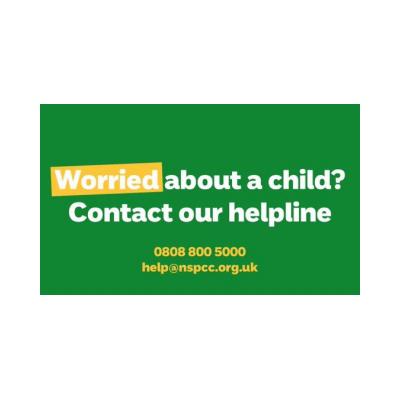 NSPCC
Lanyon Building
North Derby Street
Belfast
BT15 3HN
United Kingdom