Mighty Women NI Announce Charity Partnership with Action Cancer
Action Cancer Ambassadors Support Award Ceremonies Across NI. Elaine Cahill from East Belfast will represent Action Cancer at the Mighty Women Brunch in The Culloden Estate and Spa on Sunday April 23.
Thursday / 06 April 2023 10:45am
Mighty Women NI is delighted to announce Action Cancer as their charity partner for its 2023 season of events.
Mighty Women NI is an empowering community and this year they will be hosting a series of brunch events for women across Northern Ireland. This will be an opportunity to network with likeminded women and celebrate achievements together.
There are four Mighty Women brunches taking place this year: Sunday April 23 – The Culloden Estate and Spa; Sunday June 11 - Slieve Donard Resort & Spa; Sunday September 10 - Roe Park Resort and Sunday November 5 – The Rabbit Hotel & Retreat. These brunches will be a chance for women to network and celebrate each other's success. As well as an awards presentation, there will be a live makeover, demos, talks and entertainment.
The annual Mighty Women NI Gala Awards ceremony will be held on December 9 at Titanic Belfast. These awards showcase the best of women across Northern Ireland and this hugely popular event is a sell out each year.
Female Ambassadors from Action Cancer will attend each of these events. These are women who have experienced and benefited from the charity's life-saving and support services and have shared their story to spread awareness and to encourage other women to sign up to the charity's free services.
Action Cancer offers 8,000 breast screening appointments per year to women aged 40-49 and over 70 — those who fall outside the NHS screening age range (50 – 70).  The free life-saving service is available both at Action Cancer House in Belfast and on board the Big Bus mobile screening unit (kindly supported by SuperValu and Centra) which travels to over 200 locations each year.
Women can also access cancer prevention services such as free in person health checks and virtual programmes via bespoke Action Cancer programmes including Step into Action, Healthy Living and Cancer Awareness. Women impacted by a cancer diagnosis can avail of therapeutic support from 13 regional locations throughout NI and these services include; counselling, complementary therapy, acupuncture, scar therapy, life-coaching, a group Positive Living Programme and Yoga/Pilates.
Director of Mighty Women NI, Kim Kelly, said: "I am delighted to be working in partnership with Action Cancer as they celebrate their 50th Anniversary year in 2023. For 50 years Action Cancer has been doing incredible work supporting people across the country and it is a charity that has touched the lives of many. We hope we can help spread the message of early detection, prevention and support at our events and raise some much-needed funds for such an important charity."
Action Cancer Ambassador Elaine Cahill from East Belfast who has availed of the charity's therapeutic support services added: "At the age of 37 I was diagnosed with breast cancer. My treatment plan was intense; I had surgery, chemotherapy and radiotherapy. I however found the psychological impacts the hardest part of all. I was losing sleep, constantly worrying, feeling fed up and extremely low. 
"I sought help from Action Cancer. For me the counselling was life-saving and the complementary therapies helped ease pain in my back following the surgery and helped me get back into a proper sleep pattern. I can't rate Action Cancer's services highly enough and would encourage other women to reach out if they are struggling.
"With no regular government funding the charity heavily relies on the support of the Northern Ireland community and Action Cancer is grateful to the support offered by the Mighty Women Awards in 2023. I look forward to attending the brunch event later this month at the Culloden Hotel."
For tickets and more information on the Mighty Women NI award categories go to www.mightywomenni.co.uk. Brunch tickets at each of the events are priced at £80+VAT. Action Cancer will be the beneficiary charity at each of the brunch events, receiving envelope and/or raffle donations on the day.
Action Cancer is celebrating its fiftieth anniversary in 2023. Since 1973 the Action Cancer charity has been offering a range of cancer prevention, detection and support services to the people of Northern Ireland.  Founded by Dr George Edelstyn, an oncologist at Belvoir Park Hospital, the charity aims to fund pioneering research into chemotherapy and to support patients and their families during treatment. The first premises in Marlborough Park in Belfast were used to provide facilities for patients awaiting treatment in Belvoir Park and recovery facilities for chemotherapy patients who had to travel long distances. Action Cancer began to offer breast screening in 1978. This was the first time breast screening was introduced in Northern Ireland.
For more information on Action Cancer's services, call 028 9080 3344 or visit www.actioncancer.org
Last updated 5 months 3 weeks ago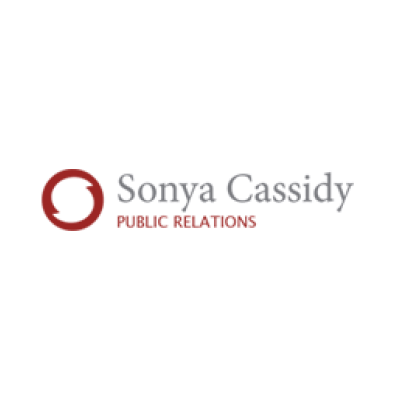 Sonya Cassidy PR
Hopkins Glen
49 Ballynarrig Road
Co Londonderry
BT49 9NG
United Kingdom