Mental Health in Focus at Allianz Garden Show Ireland
AWARE, the depression charity for Northern Ireland, is delighted to be involved in the Allianz Garden Show Ireland this year, helping to raise awareness of depression, mental health and the support that is available.
Friday / 27 April 2018 12:05pm
Chelsea Gold Medallist Ian Price, a Belfast based garden designer, has created a meditation garden in association with AWARE, as this year's feature garden. The garden focuses on the healing values of nature and is a space to sit, reflect and meditate.
Discussing the decision to work with AWARE Ian said, "It was an honour to be invited to create the feature garden following my success at last year's Chelsea Flower Show. Gardens can be a therapy for both physical and mental health. Getting out into nature, being surrounded by clean air and greenery is amazing.
"I have been living with depression for over 15 years. Initially I didn't know what was wrong, I felt like I was swimming through treacle in a darkened room that was spinning upside down, but there is help out there, you just need to take that first step and ask for it.
"I am a firm believer in the support AWARE can give, it saved my life. I went to an AWARE support group where I heard other people's stories and learnt how they dealt with their depression. You can take their advice and apply it to your own situation to make your life better. I also found it helpful to share my story in a non-judgemental environment."
A recent sample survey* from Garden Show Ireland and AWARE revealed that 71% of respondents believe gardening has a positive impact on their mental health and wellbeing. In addition, 66% of people said that gardening helps to reduce stress levels and 60% of respondents revealed that being out in the garden allows the opportunity to reflect/be mindful with their own thoughts. 
At the Allianz Garden Show Ireland AWARE will be delivering a mindfulness workshop at 2.00pm each day in the marquee beside the meditation garden. AWARE's Carolyn Blair who will be delivering the workshops said, "The workshops will be based on Paws b, the emotional wellbeing programme designed and licensed by the Mindfulness in Schools Project for 7-11 year olds. Parents and grandparents are also invited to join in, to practice the art of training your attention which, with practice, can help young and older minds flourish."
The Allianz Garden Show takes place from 4 – 6 May at Antrim Castle Gardens. For more information or to book tickets go to https://gardenshowireland.com
For more information on AWARE and the Paws b mindfulness programme go to www.aware-ni.org 
Last updated 2 years 3 months ago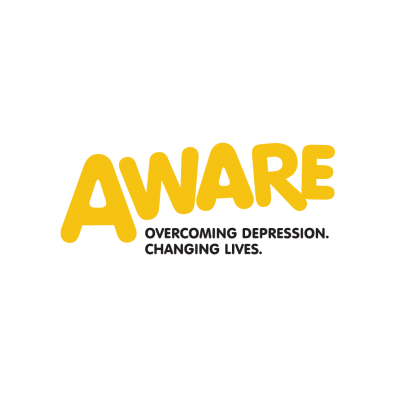 AWARE
40-44 Duncairn Gardens
Belfast
BT15 2GG
United Kingdom