Mencap is looking for Link Me volunteers in Carrick and Omagh
Mencap is looking for more inspiring men and women in the Carrickfergus, Newtownabbey, Larne and Omagh areas to volunteer for its Link Me project for older people with a learning disability.
Friday / 21 November 2014 1:31pm
Link Me seeks to enhance the wellbeing of older people with a learning disability who are 55 and over by providing opportunities for them to take part in the life of their local community. Volunteers – who need to be over 18 – will receive accredited training for the role.

Tracey Murphy has been volunteering with the Link Me project in Omagh since the summer is encouraging people to get involved, "I moved to Omagh this year and wanted to get involved in the local community and meet new people.
"The experience I have gained so far has been really rewarding, as I want to be useful and help people to do things they haven't been able to do before and that is important to me. Volunteering also adds to your CV and the skills you have, which is useful when you are looking for employment or changing jobs, so I would recommend it."
Talking about the induction training, Tracey said that it was 'comprehensive' and prepared her for the role. The fact that some of the training was delivered by people with a learning disability was 'particularly effective'.

So far Tracey has supported Mary to go on shopping trips, attend arts and crafts classes at Omagh Senior Gateway Club and is supporting her to plan trips to the cinema and bingo. Like all Link Me volunteers, Tracey has the opportunity to gain an Open College Network (OCN) Level 2 in Learning Disability Awareness and an OCN Level 2 in Volunteering in Leisure settings.

Encouraging more people to volunteer, Mencap volunteer co-ordinator Shiona Heslip said, "Every Link Me volunteer is making a real difference and is having a positive impact on the social wellbeing of older people with a learning disability, but we need more volunteers.
"Volunteering is an incredibly rewarding experience and if you are 18 and over and can spare two to three hours a week, or a fortnight, you can really help to reduce the sense of exclusion often felt by older people with a learning disability. So please think about getting involved and making a difference. Through the training and acquiring of new skills it can also be personally beneficial too," Shiona said.
To apply to volunteer:
Omagh
Apply online before 5pm 5 December 2014 at www.latestvacancies.com/mencap
Carrickfergus, Newtownabbey and Larne
Apply online before 5pm 7 December 2014 at www.latestvacancies.com/mencap
For more information call Shiona Heslip at Mencap on 028 8225 9249 quoting LA198 to volunteer in Omagh or JP09 to volunteer in Carrickfergus, Newtownabbey or Larne.
The half million pound project is funded by the Big Lottery Fund and run in partnership with Volunteer Now and in association with Mencap local group; Omagh Eenior Gateway Club.
Last updated 5 years 6 months ago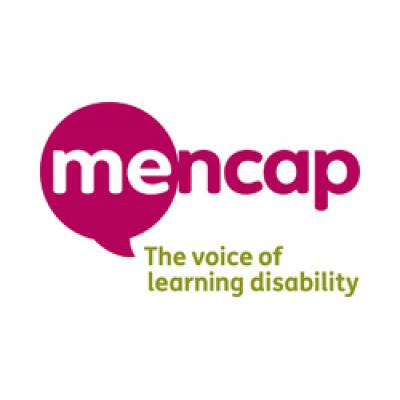 Mencap
Mencap Centre, 5 School Road
Newtownbreda
Belfast
BT8 6BT
United Kingdom