LOCAL PARTNERSHIP TACKLING GLOBAL INJUSTICES!
Leprosy Mission NI joins CADA NI! The Leprosy Mission Northern Ireland (TLM NI) has recently become the 20th member of the Coalition.
Tuesday / 22 November 2022 10:52am
The Coalition of Aid and Development Agencies NI works to promote sustainable development, social justice and a fairer society in both local and global contexts.  It is comprised of 20 agencies who have an active presence in Northern Ireland, ranging from large UK or Ireland-wide agencies to smaller locally grown agencies.
The Leprosy Mission Northern Ireland (TLM NI) has recently become the 20th member of the Coalition.
The Chair of CADA NI Emma Hassard, Public Engagement Officer for Concern Worldwide UK, stated:
CADA NI is delighted to welcome The Leprosy Mission NI to the Coalition!  CADA NI supports sustainable international development by enhancing awareness and a better understanding of development issues in Northern Ireland; influencing policy at local, national and international government level; and supporting its members to increase the effectiveness and efficiency of their activities.  We believe that by working together we can effect change for a just, peaceful and sustainable future for everyone.'
The Leprosy Mission Northern Ireland is a Christian charity compelled to see an end to leprosy transmission by 2035, to defeat the injustices of leprosy in our lifetime and see lives transformed - zero transmission, zero disability, zero discrimination.
The Leprosy Mission is part of TLM's global movement (31 countries) delivering life-changing interventions in some of Asia and Africa's hardest to reach places, among some of the poorest, most marginalised, and often stigmatised communities.
We strive to restore what leprosy strips from our beneficiaries – health, dignity, relationships, education & livelihoods, and to prevent needless disability. Our work enables timely diagnosis, helps prevent disability and provides specialist healthcare, as well as supporting inner wellbeing, education / training, community awareness (dispelling discrimination) and livelihood development. We also work to strengthen government healthcare systems through training, as well as in research to see an end to leprosy and local and global advocacy.
The National Director of The Leprosy Mission, Northern Ireland, Joanne Briggs, stated:
The Leprosy Mission NI is delighted to join CADA NI as we work together to defeat the global injustices of disease, discrimination, disability, and poverty.  Leprosy still exists and is a disease of poverty. It causes physical suffering, needless disability and mental ill-health as people affected are often rejected by family and shunned by society. Leprosy can cause people affected to feel invisible. We are delighted to 'amplify the voice' of leprosy affected people as we advocate for their basic human rights, address global injustices, and strive to see leprosy defeated and lives transformed.
Last updated 3 days 21 hours ago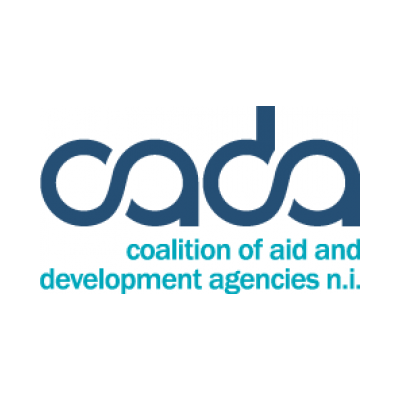 CADA
c/o Concern Worldwide
47 Frederick Street
Belfast
BT1 2LW
United Kingdom