Local Businessman Donates £5,000 to The Edge Charity in Ballynahinch
Local businessman, Dr Terry Cross OBE, visited Ballynahinch based charity, The Edge, earlier this month where he presented Centre Manager, Stanley Kelly, with a cheque for £5,000 from the David Cross Foundation for Peace and Reconciliation.
Friday / 21 June 2019 9:13am
The Edge was opened in September 2000 to address challenges that prevail in a post conflict society. With high levels of social and economic deprivation, there were two main issues. Firstly, the high suicide rate, mainly amongst young men, with research at the time indicating Ballynahinch had the highest suicide rate per capita in Europe. Secondly, the high level of sectarianism in the area.
Dr Terry Cross OBE said:
"I'm delighted to be able to support the work of The Edge. Inequalities still exist between and within communities and they need to be tackled if we are going to improve the lives of everyone and help them fulfil their true potential. When you empower people, you transform their lives and you transform society. The David Cross Foundation for Peace and Reconciliation was set up with a commitment to improving community relations and continuing the journey towards a more united and shared society.
"The Edge has always been a beacon in the community. It allows people to become part of a network of support and care, irrespective of age. It treats people like they are family. The centre's vision is about empowering young people and the wider community to achieve their full potential spiritually, mentally and physically. It's a vision that resonates with the ethos of The David Cross Foundation for Peace and Reconciliation."
The Edge Chair, Trisha Brown, talks about the work that staff and volunteers undertake: "In recent years we've seen an increase in mental health issues which affect all ages. People are feeling lonely and lost. There has also been a growth in the number of young people self-harming as they feel they don't have a future. So, we still have a lot to do and we run a wide range of initiatives to build community capacity and to support those who are feeling isolated.
"The Edge is firmly positioned as a space for people to come and feel safe and to share what's happening in their lives. We bring people together in a cross-community setting and we welcome people of all ages. The team is making great progress though we're very conscious that we're on a journey, with changing and evolving challenges."
The Edge is open five nights a week to accommodate the numbers of young people who are keen to get involved with activities. The team works in collaboration with schools and is part of the fabric of the local community.
Through programmes such as 'T:BUC' (Together: Building a United Community Strategy), the team is continuously engaged in good relations activities and team building exercises for participants.
The centre facilitates community events and garden workshops through a community garden and polytunnel. In addition, practical support teams visit people's homes and provide them with help, while women's groups are working to empower and tackle loneliness.
The Edge receives part funding from local churches and close to 100 individual donors. With running costs in excess of £100,000 per year, the support from local donors in vital. If you would like to donate, organise an event or if you can spare some time to volunteer, please contact Stanley Kelly via email E. [email protected] or call M: 07921 219776.
Last updated 1 year 1 month ago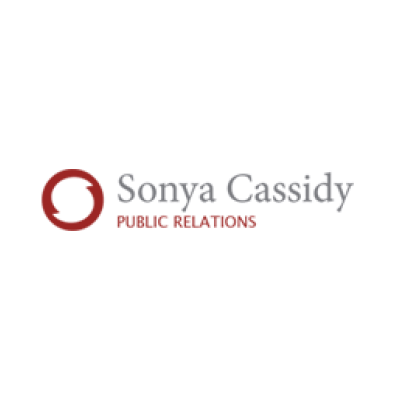 Sonya Cassidy PR
Hopkins Glen
49 Ballynarrig Road
Co Londonderry
BT49 9NG
United Kingdom