Livestock Auction Raises Funds for Action Cancer
Raffrey Farmer Dee Heron who volunteers with the Moneyreagh & District Action Cancer Fundraising Group organised an auction of over 50 ewe lambs, 2 calves, one turkey and straw at the Saintfield Livestock Mart on Friday 18th August.
Thursday / 31 August 2023 12:10pm
It was a resounding success, raising £14,700 for the charity, which will help fund its recently launched skin cancer detection service. 
Treasurer of the Group and member of the farming community, Valerie Heron, said: "We are thrilled to have raised this amount of money for Action Cancer and its life-saving services. A huge thank you to Saintfield Mart and everyone who made donations, donated and bid on the animals. We were overwhelmed by the support. We could never have anticipated raising such a significant amount of money and are truly grateful to all involved."
Northern Ireland has one of the highest incidences of skin cancer in the UK.  Non-melanoma skin cancer is the most common cancer in Northern Ireland and melanoma, which is associated with moles, is the fifth. The money raised from the livestock auction will enable Action Cancer to provide 122 appointments for early detection of skin cancer. 
Action Cancer's skin cancer detection service offers another pathway for people concerned about a new or changing skin lesion.  Delivered by a highly qualified and experienced nursing specialist team, the service offers a two-stage process. Clients will first be assessed during a virtual appointment by a skin cancer specialist nurse. If a further assessment is needed, then a face-to-face appointment is offered on board an upcoming visit by the Big Bus (supported by SuperValu and Centra) which visits all five HSC Trust areas across Northern Ireland twice every four weeks or at Action Cancer House in Belfast.
The Big Bus visits up to 200 locations throughout Northern Ireland each year including rural areas and areas of high deprivation where health inequalities are greatest. As well as the skin cancer detection service, breast cancer screening and health checks are also offered on board. 
Dee Heron has been a volunteer with Action Cancer for 30 years. He orgnanised the auction along with his wife Valerie and the help of their son Gavin and grandson, Harry, aged 12. He said: "I am delighted that the money raised will go towards Action Cancer's skin cancer detection service. I know first-hand how important a service like this is to the farming community. I have worked outdoors all my life and when I was a young lad making hay at 10 years old, it was shirts off running around the field thinking it was great! We didn't have any sun cream on, there was no protection. 
"I was diagnosed with skin cancer in 2008 after a mole on my spine looked suspicious. Thankfully it was caught early and I'm now cancer free.  I would encourage anyone who works outdoors to ensure they protect themselves in the sun, keep covered up and wear sun cream. If you have any moles, keep a close eye on them and if there are any noticeable changes, contact Action Cancer."
Action Cancer has been at the heart of cancer prevention, detection and support for people in Northern Ireland for 50 years. The services that Action Cancer provide are free to the user but come at a cost to the charity of £4 million every year. These services include an early detection breast screening clinic, therapeutic services for people living with a cancer diagnosis, as well as people supporting a loved one with a diagnosis and a range of health improvement services. These can be accessed from Action Cancer House in Belfast or from 13 regional locations and on board the Big Bus.
Action Cancer Community Fundraising Executive, Mark Irwin-Watson said: "The Moneyreagh & District Group was formed in 1978, three years after Action Cancer was established, and has been raising money for the charity ever since. The volunteers dedicate a tremendous amount of time and effort fundraising for the charity and have raised hundreds of thousands of pounds over the years. Action Cancer receives no regular government funding so support like this is vital to our work and ensures we can deliver our range of cancer prevention, detection and support services. 
"We are beyond grateful to Dee and Valerie Heron and everyone involved in this hugely successful fundraising event. The group continue their fundraising efforts with a Night at the Races at the Roundabout Bar, Gourley's, Ballygowan, on Saturday 9th September and a Pink Night on 21st October for Breast Cancer Awareness Month".
If you would like to get involved with volunteer fundraising please contact Mark Irwin-Watson on 028 9080 3344 or email [email protected].
Last updated 3 weeks 6 days ago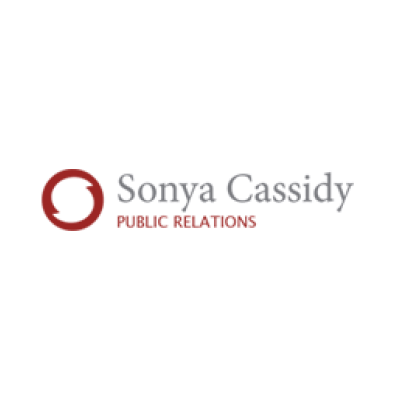 Sonya Cassidy PR
Hopkins Glen
49 Ballynarrig Road
Co Londonderry
BT49 9NG
United Kingdom