Life Therapies Clinic are delighted to be sharing news about our Expert Witness Service.
Using their expertise and the skills of our team of therapists, we provide a range of services promoting the health and wellbeing of children and families.
Tuesday / 08 August 2017 12:09pm
Using their expertise and the skills of our team of therapists, we provide a range of services promoting the health and wellbeing of children and families.  Whether you need a psychologist, social worker, medical practitioner or therapist, Life Therapies will ensure you get the best independent expert.
Using their knowledge and expertise, we are able to provide a range of services particularly related to safeguarding and mental health with a specialist focus on cases where expertise in the following areas is required (adults and children):
•    Autistic Spectrum Disorder
•    Dyslexia, dyspraxia, ADHD and other specific learning difficulties
•    Cognitive Functioning assessment of adults and children
•    Domestic Violence
•    Mental Health
•    ABE interview analysis
•    Risk of child sexual exploitation
•    Risk of suicide •    Risk of general offending / recidivism
•    Capacity assessment
•    Fitness to Plead assessment
•    Personality assessment
•    Personal injury
•    Psychological factors relating to work place accidents and impact on work function
•    Attachment
•    Resilience
•    Anxiety and stress
•    Addiction
•    Suggestibility
•    False confessions
•    Memory recall 
This service is led by Sharon Beattie, Chartered Psychologist. 
Sharon has substantial experience in preparing expert reports for family law cases, medicolegal cases and criminal cases. This may range from cases where contact or custody is affected by a child's autism spectrum diagnosis, to cases where the court wishes to explore the effect of a parents presentation, to criminal cases where the victim or perpetrator may have an autism spectrum presentation or personality disorder which may then impact on the case.
 If you're a legal professional looking for an expert witness, Life Therapies will ensure you'll receive a professional and timely service at a reasonable cost.
For further information on hourly rates for expert witness work, availability and timescales, and how to instruct, please contact us at: http://[email protected] 
Sharon Beattie Chartered Psychologist BA, MSc, CPsychol, CSci, AFBPsS Sharon provides specialist expertise in the diagnosis of developmental disorders and neurological differences including autism spectrum disorder (ASD), Dyslexia, Dyspraxia, Dyscalculia, AD(H)D, and other neurological differences working with Life Therapies Clinic and has over 20 years' experience in the field of psychological assessment. 
She is a Chartered Psychologist, Associate Fellow and Chartered Scientist with the British Psychological Society (BPS), member of the special groups in Coaching Psychology, Psychology and Social Care and Psychotherapy.
Sharon is an assessor for the BPS of psychologists-in-training, committee member for the BPS NI Branch and a member of the BPS expert witness advisory group, trained in courtroom skills, cross-examination and report writing by Bond Solon (legal training company) and is a Practitioner Psychologist with the Health and Care Professions Council (HCPC).
Sharon has worked in safeguarding (adults and children), is the Independent Chair of the Adult and Children's Safeguarding Board, Bury and uses her experience and training to work as an expert witness to undertake independent assessments in a variety of areas and write reports for the courts relating to children and adults for the criminal, family and civil courts.
This includes assessment of complex mental health issues, ASD, risk of domestic violence, capacity, attachment, personality, fitness to plead, risk of exploitation, cognitive functioning, learning difficulties, resilience, alcohol and drug abuse. She worked as a Police Psychologist for over a decade and previously for a psychology consultancy specialising in work for police forces and educational services.
She was the Director of the Children's Safeguarding Board, Trustee for the British Association for the Study and Prevention of Child Abuse and Neglect (BASPCAN), and a Director for the Middletown Autism Centre. 
For more information or to book a consultation: http://[email protected] 
Last updated 5 years 7 months ago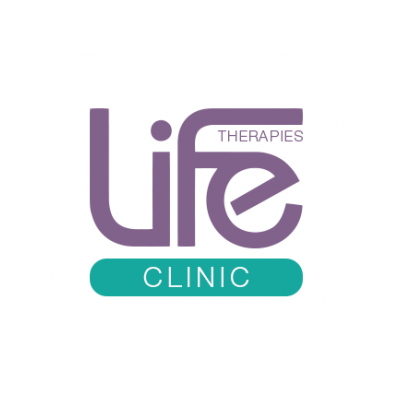 Life Therapies Clinic and Professional Training
Life Therapies Clinic
228 Kingsway Dunmurry
Belfast
BT17 9AE
United Kingdom