Launch of Crossroads 'In Your Prime' Project
Tuesday 27th March 2012 saw the official launch of Crossroads 'In Your Prime' Project in our state of the art premises at 432 Upper Newtownards Road, Belfast. TV Presenter and journalist Lynda Bryans officially launched the project and highlighted the aim
Friday / 27 April 2012 12:53pm
Crossroads 'In Your Prime' Project is part funded by the Big Lottery Fund and is working in partnership with the British Medical Association NI.  The project aims to attract mature people who are willing to support and encourage vulnerable elderly people who are at risk from isolation and social exclusion.  This isolation may be due to bereavement or inadequate support services and the elderly may simply love the opportunity to build friendships and have a chat to someone regularly.
The UN has called the current global ageing trend a situation 'without parallel in the history of humanity.' Lynda started the presentation with the hard fact that "In Northern Ireland, there are more people living here over the age of 50 than under the age of 19.  In the next twenty years, the number of people over 50 will dramatically increase by more than 30%. 
The 'maturing' of Northern Ireland's society is certainly a major achievement, with people today living far longer and healthier lives than previous generations. This demographic change offers opportunities to harness the experience, expertise and creativity of a historically large number of older people."
Brian Patterson OBE, Chairman of Crossroads, introduced the mission of the project, saying how "it aims to reach, empower and connect older people through interaction with each other. Build a network of social support. Develop sustainable, befriending groups and inspire older people to contribute their skills and life experiences as well as taking part in intergenerational activities with our young carers creating a learning network for old and young alike."
Richard Best Manager of Crossroads 'In Your Prime' Project went on to highlight the project's services along with its key benefits;
The project will provide the following;
Telephone support network which will enable vulnerable older people to have a chat to a volunteer regularly.
Befriending service for those who are house bound in their homes.
Events that will include nights out to the theatre, coffee mornings and helping at various other events including fundraising.
Emergency support to transport elderly clients to doctor or hospital appointments.
Intergenerational skills that will involve both older and younger people interacting and learning from each other by using their skills and experience.
The benefits of the 'In Your Prime' Project for over 60's include;
Reduced Isolation
Encouraging Self Worth
Improving lifestyles
Creating a supportive Environment
Connecting with like minded people
'In Your Prime' Project is now recruiting volunteers to assist us in providing this worthwhile service. We require volunteers throughout Northern Ireland. Volunteering can involve as much or as little time as someone can afford to give.
For further information please contact the 'In Your Prime' team on 028 91814363 or email
Pictured from left to right; Richard Best (IYP Project Manager),Christine Best (CEO of Crossroads), Ruth Fitzsimons (BMA NI), Lynda Bryans, Brian Patterson (Chairman of Crossroads).
Last updated 2 years 6 months ago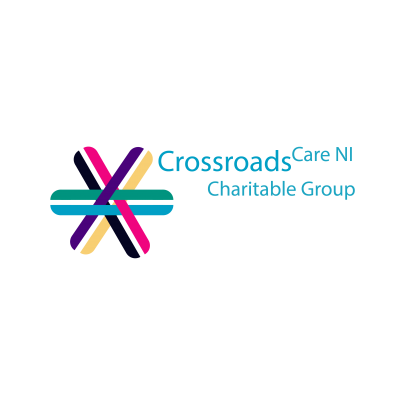 Crossroads Care NI Charitable Group
7 Regent Street
Newtownards
BT23 4AB
United Kingdom