Launch of Action Trauma Network
Action Trauma are delighted to share some exciting news with you. This project has been a dream of ours since 2018 and with lots of input from organisations and individuals we are delighted to share the launch of the Action Trauma Network.  
Thursday / 09 December 2021 1:13pm
Our most recent virtual conference brought together over 2,000 professionals from over 60 countries.  We asked delegates if networking with like-minded delegates was important for their professional development and we weren't surprised to find that over 90% of delegates said yes!
The purpose of the Action Trauma Network will be to primarily provide a safe space to connect professionals/practitioners/like-minded individuals working across various sectors of society, but all with one common goal, Healing Trauma Together!
What is the Action Trauma Network:
The Action Trauma Network is a 

membership organisation

, 

which will provide a uni

que space

 for professionals and experts working within the field of trauma to 

connect, network, develop their personal and professional toolkit

 

and much more!

 
Based on the organic feedback of our recent virtual conferences, there is a need for the Action Trauma Network to provide a place for 

unique networking opportunities for members all year round

, not only during conferences, but through continuous networking, workshops, webinars and events. 

 
A 

space to share and access resources, review and research new and existing modalities

 and how they can be implemented.   Reach out and 

learn from each other's professional expertise and knowledge

to build on

personal toolkits of knowledge

. 

 
The Action Trauma Network connects

you and the valuable work you do

to a larger network of other professionals

, allowing collaboration and shared learning to happen naturally.
See below some of what is available from today on the Action Trauma Network:
Rhythm, Synchrony & Embodiment: From Neurofeedback To Psychodrama - A workshop from

Bessel van der Kolk

The complete Verbal First Aid™ Workshop from

Judith Simon Prager, PhD

Minimum of 4 webinars per annum

Video content added monthly

Book recommendations from world-leading trauma experts

Discounted tickets for Trauma Summit 2022

Register for the first FREE webinar from Michelle McMaster (Kintsugi Healing) entitled

Grief & Bereavement Post-Covid

which will be held on 18th January 2022. 

This webinar will look at the impact lockdown and covid has had on the mental health of children and families.  Michelle will talk about her experiences especially over the last two years and how she has helped people move through life's toughest challenges, patiently, skilfully and with kindness.
...and so much more.
If you would like further information please contact Claire at [email protected] / 028 9751 2110 or you can register to join via the Action Trauma Network website Join Now  
Last updated 2 years ago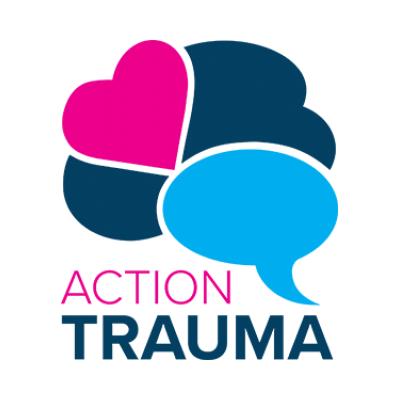 Action Trauma
119 Cahard Road
Saintfield
BT24 7LA
United Kingdom