Last chance to apply for Grow Wild funding and help your area bloom!
There is just one month left for community groups in Northern Ireland to apply for funding of £1,000, £2,500 or £4,000 from Grow Wild for a project to brighten up the local area.
Tuesday / 03 November 2015 12:03pm
With over £200,000 available across the UK, Grow Wild is looking for ideas that use native wild flowers and plants innovatively that will bring colour and wildlife to your local areas. Grow Wild is supported by the Big Lottery Fund and led by the Royal Botanic Gardens Kew
Any local people applying for funding should consider how their project will offer volunteering opportunities to young people aged 12-25 and to adults. Projects should also think creatively about sharing stories, photos and activities from their spaces. 
Applications for 2016 funding must be received by 1 December 2015. A local panel of experts will then help decide who will receive funding. Successful groups will be notified in February 2016 ready to start their project in March, and finish by October 2016.
Over 2014-15, Grow Wild has built a network of over 150 community projects across the UK including; the reimagining of a train station entrance an interactive tour of planted spaces, a sensory garden for people with disabilities; as well as projects involving streetscapes, woodlands, housing estates and murals.
Dozens of these projects have taken place right across Northern Ireland, including sprucing up the grounds of local schools, creating "wildflower walks" near towns and villages, and transformation of disused spaces such as an old mill into an area that everyone can enjoy now.
Stéphanie Baine, Northern Ireland manager for Grow Wild, said: "It's been inspirational to work with all our community projects so far. The sheer range of ideas and the amount of fun that everyone has had, because of their Grow Wild projects, together has been great. Communities across Northern Ireland have worked together to transform their local areas.
"And these projects have had great benefits to the communities – such as sensory gardens to help people dealing with autism, provision of new skills and training opportunities for young people, building trails and apps to enjoy the outdoors, or turning a disused area into somewhere people and families can enjoy wildflowers – which shows just how many ways local groups can do something brilliant with Grow Wild."
"The Grow Wild community award process is extremely simple. The webpage is so simple to update and efficiently shows your progress as you go. If you have an idea for a project then making an application is very straightforward – so, please, get involved!"
Joanne McDowell, Big Lottery Fund NI director, said: "We are delighted with how people across Northern Ireland have made the changes they want in their communities with support from Grow Wild over the past couple of years.
"We want to encourage anyone who has a great idea of how to transform their local area with wild flowers to have a look at the Grow Wild website to find out more."
For more information on joining the Grow Wild community project network by 1 December 2015, visit growwilduk.com/community-project-funding and to arrange a discussion with the team.
Grow Wild is also creating flagship sites in each UK country, funding  50 youth-led projects and sharing thousands of free seed kits and packets of seeds.
Last updated 7 years 6 months ago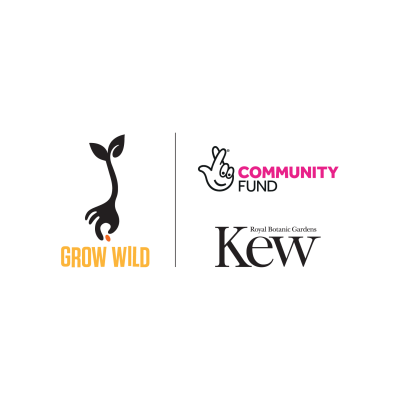 Grow Wild UK
Royal Botanic Gardens
Kew
Richmond
TW9 3AE
United Kingdom