The Language Body welcomes NSPCC support for child safety measures
Representatives from The Language Body have expressed their appreciation for the "guidance and support" offered by the NSPCC's Child Protection Consultancy.
Monday / 17 October 2011 2:14pm
The NSPCC's Child Protection Consultancy team was commissioned by The Language Body - the North / South body which comprises both Foras na Gaeilge and The Ulster Scots Agency, and was set up to promote both Irish and Ulster Scots - to develop their Child Protection Policy, Procedures and Code of Practice and also to provide relevant training in these policies.
Working in partnership with the NSPCC, The Language Body demonstrated their commitment to improving the protection of children within their own organisations and across related community groups.
Irene McCready, NSPCC Northern Ireland training and development consultant, said: "The NSPCC Child Protection Consultancy aims to make organisations safer for children and young people by improving their child protection procedures. To ensure the safety of children we must share our expertise and be proactive in learning from what is happening elsewhere. 
"We are delighted to have been able to help Foras Na Gaeilge and the Ulster Scots Agency put measures in place to ensure the protection of children, through the development of the necessary safeguards, policies and procedures
"This work will help to ensure that those providing services or activities for children and young people take all reasonable measures to minimise any risk of harm, and take appropriate actions to address any concerns about the welfare of children or young people.
"We have the skills, knowledge and experience to help organisations develop, evaluate or review their safeguarding policies, procedures and services, and can design and deliver a wide variety of courses and programmes, tailored to meet specific requirements across any aspect of child protection or safeguarding."
Representatives from The Language Body have expressed their appreciation for the "guidance and support" offered by the NSPCC team. Chief Executive of Foras na Gaeilge,Ferdie Mac an Fhailighstated that he was encouraged and impressed with the level of professionalism demonstrated by the NSPCC in delivering this work:
"At Foras na Gaeilge, we understand the need to be pro-active regarding issues relating to Child Protection and to ensure that we are fully compliant with all best practice and legislation in both jurisdictions.
"The NSPCC were able to deliver exactly what was required and did so after lengthy consultation with both ourselves and the Ulster Scots Agency. The level of co-operation between the three groups involved was hugely encouraging and we look forward to disseminating our policies, codes and good practices to smaller Irish language groups operating acrossIreland."
The NSPCC offers a range of child protection training, consultancy and learning resources to help keep children safe.  For further information on how your organisation can benefit call 0844 892 1026, email on [email protected] or visit www.nspcc.org.uk/inform.
Last updated 8 years 2 months ago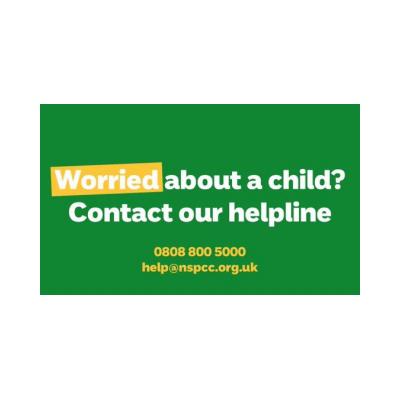 NSPCC
Lanyon Building
North Derby Street
Belfast
BT15 3HN
United Kingdom