Landmark event to help NI's rural community enterprises
The Big Lottery Fund is holding a special Village SOS event in Birmingham on 27th February where people from Northern Ireland can get support and advice on creating social enterprises in rural communities
Monday / 06 February 2012 11:00am
A Northern Ireland group that has turned a struggling coastal village into a vibrant community hub will be in the spotlight at a major UK event.
Local organisation, Ballygally Community Development Association, near Larne, is attending the Big Lottery Fund's Village SOS national conference - a landmark event in Birmingham that will help rural communities in the UK save vital services and reverse the trend of rural decline.
The free-to-attend event - taking place on Monday 27th February - is open to anyone in Northern Ireland with an interest in rural communities and community enterprise.
The event will draw on the widest range of experts from across the whole of theUK's rural and social enterprise sectors to give communities the support they need to rejuvenate their villages by setting up community enterprises – from shops and pubs to local food and transport projects.
Ballygally Community Development Association, which has used a grant from the Big Lottery Fund to revive their rural village by building a shop and community hall in the high street, will be on hand at the event to offer advice and information to everyone in attendance.  
They will be joined by specialists from across theUK, including the East Down Rural Community Network, and business, funding experts, planning, and marketing professionals.
Frank Hewitt, Big Lottery Fund NI Chair, said: "This is a challenging but exciting time for rural communities. Although facing new challenges, they are increasingly turning to themselves to address the issues they face, and this landmark Village SOS event will giveNorthern Ireland communities the tools and inspiration to go about tackling these issues themselves by setting up new enterprises in their communities.
"It will be a unique opportunity to share learning from the very best examples of community enterprise from across theUK."
Big Lottery Fund UK Chair, Peter Ainsworth, will be joined by leaders of the sector at the event, including representatives from the Plunkett Foundation, Co-operative, Action for Communities in Rural England (ACRE) and Locality, all of whom are partners on the Big Lottery Fund's Village SOS programme which provides the most comprehensive support ever available to communities setting up community enterprises across the UK.
Peter Ainsworth, who will be chairing on the day, said: "Every year hundreds of local amenities such as shops and pubs close down in rural areas. The effects of this, along with limited transport options, rural isolation and lack of employment opportunities for young people, can all strike at the heart of village life.
"The Village SOS national conference will help people to tackle all this by bringing together support, information and expert advice on a scale never seen before."
This free-to-attend event is the essential conference for anyone with an interest in rural communities and community enterprise.
It will feature specialist workshops on topics like business planning and accessing finance, debates on issues facing rural communities and how they can be overcome, and the chance to have your say on what you need to rejuvenate your village.
For more information about the Birmingham event contact the Advice Team on 0845 434 9123 or visit www.villagesos.org.uk
Last updated 8 years 2 months ago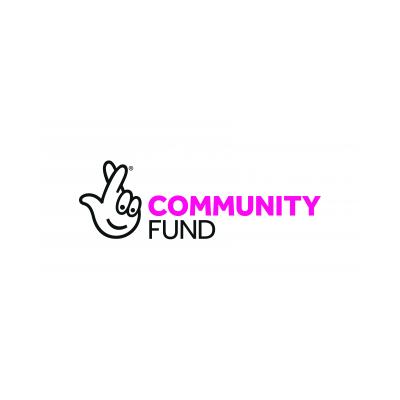 The National Lottery Community Fund
The National Lottery Community Fund
1 Cromac Quay
Belfast
BT7 2JD
United Kingdom