Just A Minute app wins national 'Tech for Good' award
The JAM Card, an initiative of Belfast based social enterprise NOW Group, won the Tech for Good Award at the UK Social Enterprise Awards, held this week at the Guildhall in the City of London.
Friday / 30 November 2018 10:10am
The national awards organised by Social Enterprise UK (SEUK) shines a spotlight on the leading lights of the social enterprise community, recognising the outstanding achievements of businesses which trade for a social purpose. 
The Tech for Good category at the awards recognises a social enterprise that uses technology to achieve social impact. The JAM Card was created by NOW Group participants with learning difficulties and autism who wanted a discreet way of asking for Just A Minute of patience when they are in shops or customer service situations. Originally a credit card sized card that says 'Just A Minute' on one side and 'Please be patient I have a learning difficulty' on the other, after feedback from users NOW developed the JAM Card into an app for smartphones.
There are now over 13,000 people using the JAM Card and users report they feel more confident and less anxious in public when they have it with them. NOW Group offers training to organisations to understand the needs of JAM Card users and equip them to provide excellent customer service. More than 8000 people have taken the training and JAM Card Friendly organisations include SSE Area, First Trust Bank and Belfast City Airport.
Maeve Monaghan, CEO of NOW Group, collected the award in London and comments,
"We are thrilled that the JAM Card has been recognised with a national award. It was our participants who came up with the idea and using co-design we have worked with them to develop the JAM Card into an initiative that is having a significant impact on the lives of many.
"People with a variety of conditions including learning difficulties, autism, communication difficulties, dementia and mental health conditions are all benefitting from having a simple way of asking for a little more patience when they need it. We are encouraging all businesses to become JAM Card Friendly and ensure that people of all abilities feel welcome accessing their services."
There are approximately 100,000 social enterprises in the UK, contributing £60 billion to the economy each year and employing approximately two million people. They operate in nearly every sector from selling quality consumer goods to providing health and social care services.  
The Awards were hosted by award-winning comedian Mark Watson and was also attended by SEUK patron, Chris Addison and acclaimed author and journalist, Caitlin Moran.
Commenting on this years' ceremony, Peter Holbrook Chief Executive of SEUK said,
"In the troubling, uncertain times we're living in, social enterprises are a beacon of hope. They are showing that another way of doing business is possible, one rooted in the values of community, equality and fairness. 
This year's winners are testament to the strength and diversity of the social enterprise movement. It can no longer be seen as a fringe part of our economy but rather as a sector creating real impact both socially and economically.  Social enterprises are showing us what the future of business can look like." 
Social enterprise supply chain
NOW Group and the other winners were presented with bespoke trophies made by the social enterprise, Designs in Mind, which employs people with mental health issues. Social enterprises also supplied all the goods and services on the night, including the catering, rigging, drinks, flower displays and goody bags. 
The Awards were sponsored by Big Society Capital, The British Council, The Co-op, Deloitte, Employers for Childcare, GLL, Landmarc, Linklaters, NatWest, Pinnacle, Power to Change, Prospective, PwC, Santander and Unity Trust Bank. The Big Issue, itself a social enterprise was the official media partner. 
You can find out more about the JAM Card at www.jamcard.org and NOW Group at www.nowgroup.org. 
Last updated 4 years 6 months ago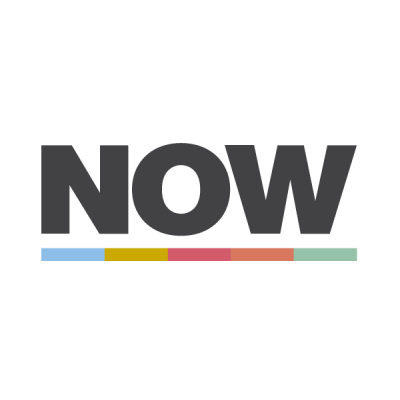 NOW Group
15-17 Grosvenor Road
Belfast
BT12 4GN
United Kingdom